The best memories we gain from traveling often come from the traditional foods we taste there. Though we may not be able to travel right now, we can still transport our palettes and experience new cuisines from our very own kitchen.
Our chefs can teach you how to masterfully prepare a delicious meal from anywhere! And while Pizza might be on top of the list for most of us here are some other 5 popular dishes from all around the world that you want to get a taste of: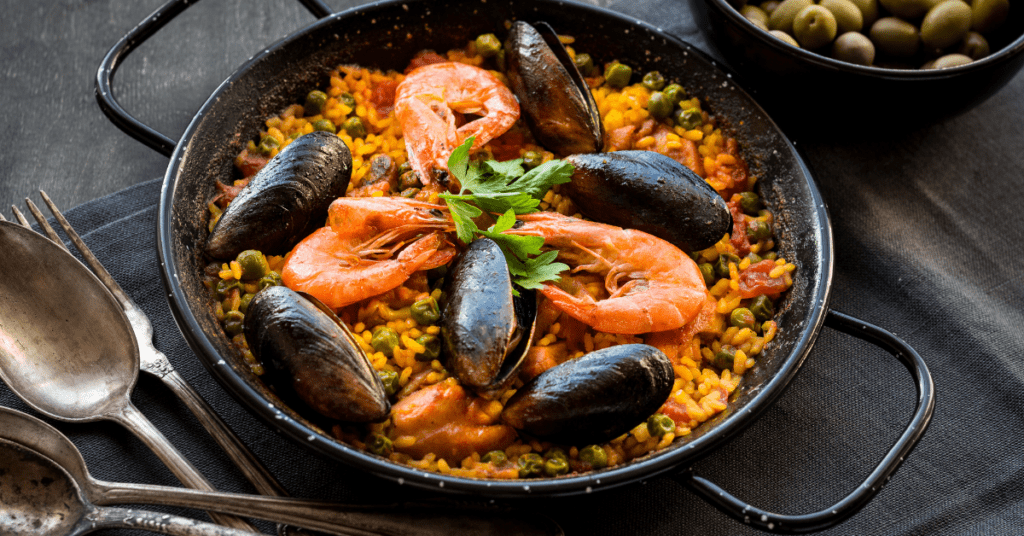 1. Paella (Spain): A rice dish usually including saffron and a variety of seafood. Originated in Valencia, paella means "frying pan" in Valencia hence why it is often served out of a large shallow pan.
2. Pierogi (Poland): Dumplings with various fillings, often pan fried before consumption. One of the most authentic types is the pierogi ruskie including potato, cheese, onion, and sour cream.
3. Tacos (Mexico): A tortilla filled with some sort or protein and various vegetables. Dating all the way back to the 1800s, tacos have maintained their popularity seamlessly.
4. Risotto (Italy): A slowly cooked creamy rice dish perfect on its own or as a complimentary side dish. Though flavors are customizable, risotto often uses base ingredients of stock, onions, butter, wine, and Parmesan cheese.
5. Sushi (Japan): Small pieces of rice, raw or cooked seafood, and vegetables often wrapped in seaweed. There are hundreds of types, but some popular ones are Rainbow Rolls, California Rolls, and Shrimp Tempura Rolls.
The best part is that all of these popular dishes can be re-created in your kitchen with the help of Rockoly! Download our app to book your workshop today. Safe travels!
Are you ready to begin your live virtual cooking journey and book your workshop with Rockoly today? Bring a personal chef into your home, get your team back together, and create awesome memories.  Email welcome@rockoly.com to begin planning your event today!