Over the last two years, we have seen a dramatic shift in the corporate world.
We were forced to embrace technology and work remotely as a necessary evil. At least, to some it may have seemed evil in the beginning. But many of us were surprised to discover that it came with its share of advantages – and thousands of companies all over the globe have never looked back.
Working from home means you aren't spread so thin commuting, doing school runs, driving out to on-site meetings, and finding that you have to use noise-cancelling headphones to drown out bill from Marketing's hardcore hip-hop.
It means less money spent on business suits and suitable shoes because, for the most part, it's okay if you're "business on top" and sweatpants on the bottom if you're only seen shoulders up for virtual meetings.
The shift to remote and hybrid working has benefitted both employers and their staff. Companies have saved money by downsizing their office space and buying fewer consumables every month. Plus, they can employ the best talent even if they live too far away to commute, while employees can manage their work/life balance more effectively, save money on commuting and have the flexibility that wasn't possible with the traditional nine to five.
In terms of keeping teams connected on a more personal level, however, something was missing.
Water cooler talk was no more.
Lunchbreaks were no longer shared together over canteen food but eaten at home, either alone or with the kids.
And many people started to feel isolated from their colleagues.
Culture — one of the most important aspects of any company's EVP (Employee Value Proposition) — was in trouble.
Fortunately, innovation and creative thinking have ensured that, regardless of where employees are based, team events, team-building, and employee bonding can still occur in a virtual world. Thinking outside the box in this regard can sometimes be a challenge.
But all the thinking can be outsourced to virtual team-building experts that facilitate everything for you, using tried and tested methods that strengthen your company culture — and ultimately boost your EVP.
Companies like Rockoly have ensured that all the planning and logistics for your next unforgettable team-building excursion are taken care of. As a result, your team events will run smoothly, include everybody, and be far more cost-effective than in-person events and retreats.
You can even host global events without having to spend a dime on travel.
Why Events Are Still Important in a Remote Setting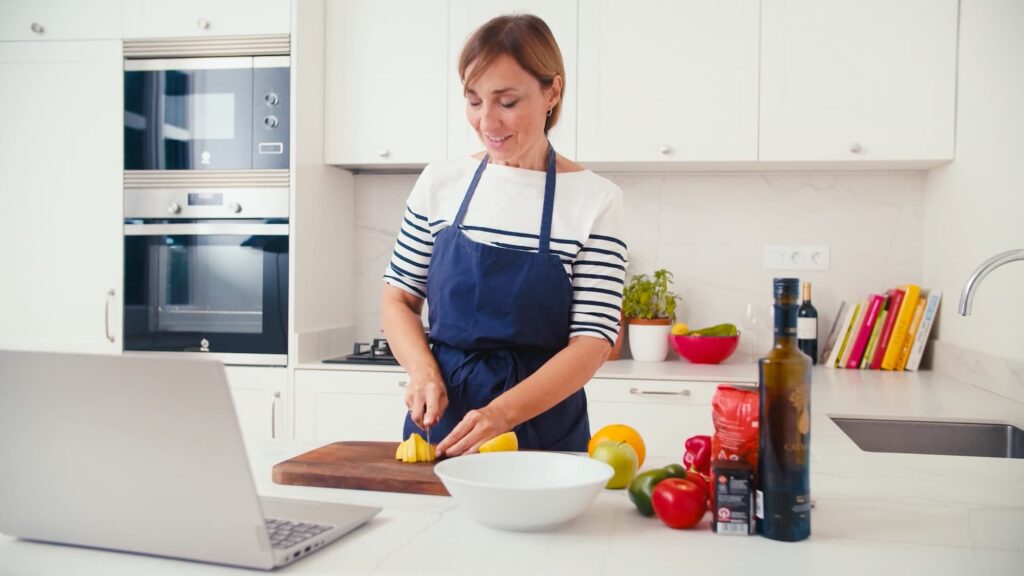 Statistics show that employees who feel included are 20% more productive (Gallup). It has also been proved that socializing between team members improves team communication by more than 50% (Harvard Business Review).
But team building and informal interactions between employees have had to evolve and adapt as much as everything else.
The one-size-fits-all approach to team building and corporate events just doesn't cut it anymore. Virtual Events and activities need to have a purpose. They cannot feel like work is just conveniently being labeled something else and must be enjoyable. Team-building events should never be a chore.
They should soften even the most cynical team members by including them in constructive, universally enjoyable activities. Let's be honest. Who wants to bob for apples on a company retreat or do the limbo with a bad back? The answer for most of us is probably, "Not me!"
Virtual Events Team-building has been reinvented so that it actually contributes to an inclusive, friendly working environment that builds strong interpersonal relationships and trust – both within teams and for the company.
Employee buy-in is critical is they are expected to be willing to dedicate their precious time to team-building activities without any feelings of resentment. And in the virtual world, there are very few limitations to where your next team-building session might end up.
Virtual Team Building with Rockoly
If there is one universal thing that bonds people, it's the joy of sharing a meal. Good food, wine, and merriment have gone hand-in-hand for thousands of years.
"Breaking bread" together is a beautiful bridge over cultural divides, a way to welcome new neighbors, soothe grief and commiserate, and celebrate life's milestones with people who can empathize.
Rockoly has harnessed the bonding power of food and drink to design a series of exciting workshops that get your team collaborating, laughing, involved, energized, and enthusiastic by using the very traditions that bond us to family and friends.
Even though the team-building session is being hosted on-screen, there are still opportunities to set off sensory experiences through sound, taste, smell, and color.
Rockoly's workshops are designed to bring out the best in everyone. They are fully inclusive, ensuring no person is left behind. And the quick pace will keep everyone on their toes, with no time for more awkward silences. What's even better is that the Rockoly team handles all the admin and logistics – so you don't have to lift a finger.
So, how can you harness the benefit of Rockoly's services to ensure your team has the best experiences while forging solid ties simultaneously?
No matter the reason for your event, Rockoly has you covered.
1. Celebrations or Milestones
Is your company about to celebrate an anniversary? Perhaps your team has just landed a big client. If you are looking for a way for your team to celebrate, why not consider a Rockoly Happy Hour? Great performance and important milestones deserve great rewards. And it's called "Happy Hour" for a reason.
Virtual Events like Happy Hour is a longstanding tradition that dates back to the 19th century when the navy set aside time for the sailors to enjoy entertainment on board their vessels. It was more about entertainment like a wrestling match or music show and less about enjoying a cocktail.
However, Happy Hour was also a code for covert drinking when prohibition came about. People would visit a speakeasy before heading off to dinner when drinking was banned in Al Capone's heyday.
The name stuck, even after Prohibition was lifted. And the Happy Hour phenomenon remained a great way for colleagues to let their hair down after a long day.
While it may have been under threat, thanks to social distancing and the remote office, innovative companies like Rockoly have dusted off the cocktail shakers, broken out the ice buckets, and stirred up something new.
During Rockoly's Happy Hour session, a trained mixologist will teach your team the history behind some of the world's most loved cocktails and will guide them to craft their own magical concoctions in the comfort of their own homes.
All the ingredients and necessary accessories will be delivered to each team member's door, so no painful logistics will be required.
When the drinks are mixed, and the conversation is flowing, you can all toast your company's success and milestones together and enjoy the happy hour vibe no matter where in the world you are.
2. Welcoming Team Members or Intern Groups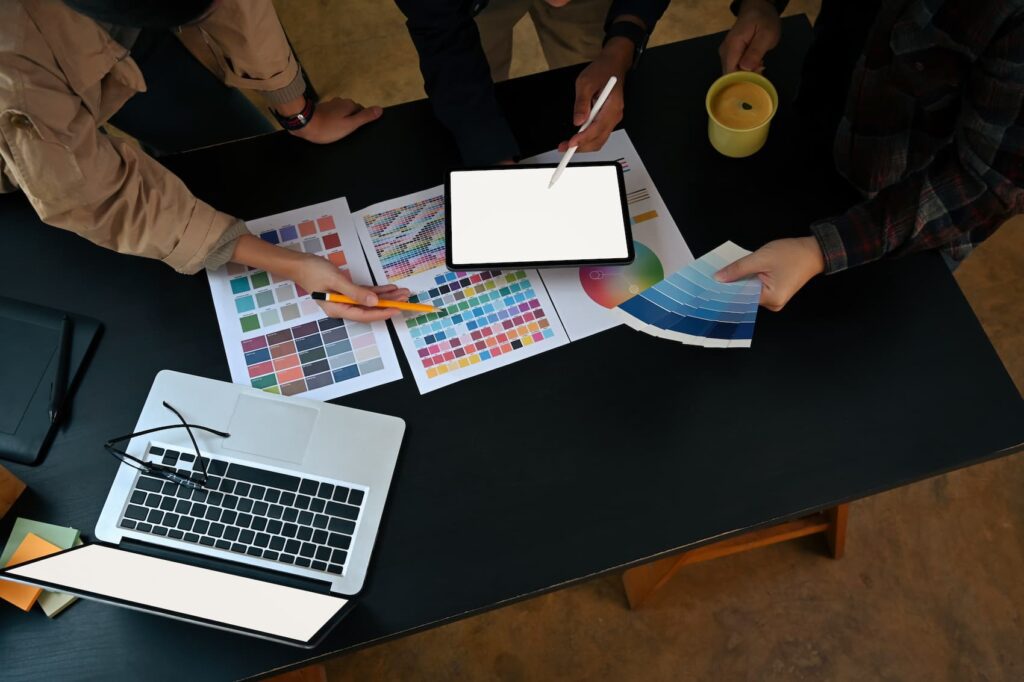 When you are forming a new team, bringing new team members, or welcoming interns, a Rockoly event is an ultimate icebreaker that will set your team on a trajectory of success.
Integrating new people is not always simple. They can feel like strangers to their colleagues without regular interaction, and it's important to facilitate interpersonal contact, so they have the opportunity to understand the shared culture.
When behavioral psychologist Bruce Tuckman devised his model on the stages of team development, he recognized that teams don't form naturally but need time to evolve and for relationships to establish.
So, his model broke team development up into five practical stages –forming, storming, norming, performing, and adjourning.
The model follows the natural progression mirrored in human development, and every step is essential for the success of the next.
While we won't go into excessive detail here about the model because you can read more about it on one of our previous blogs, we will say that the second stage – storming – is probably the most challenging, as this is the stage where the initial energy and enthusiasm give way to team members trying to push their own agendas and let their politeness slip as personality clashes emerge.
Rockoly is an expert at helping the team chill out and get to know each other better in a way that builds inter and intrapersonal relationships and facilitates conflict resolution and effective listening while re-establishing roles and ground rules.
3. Quarterly Corporate Events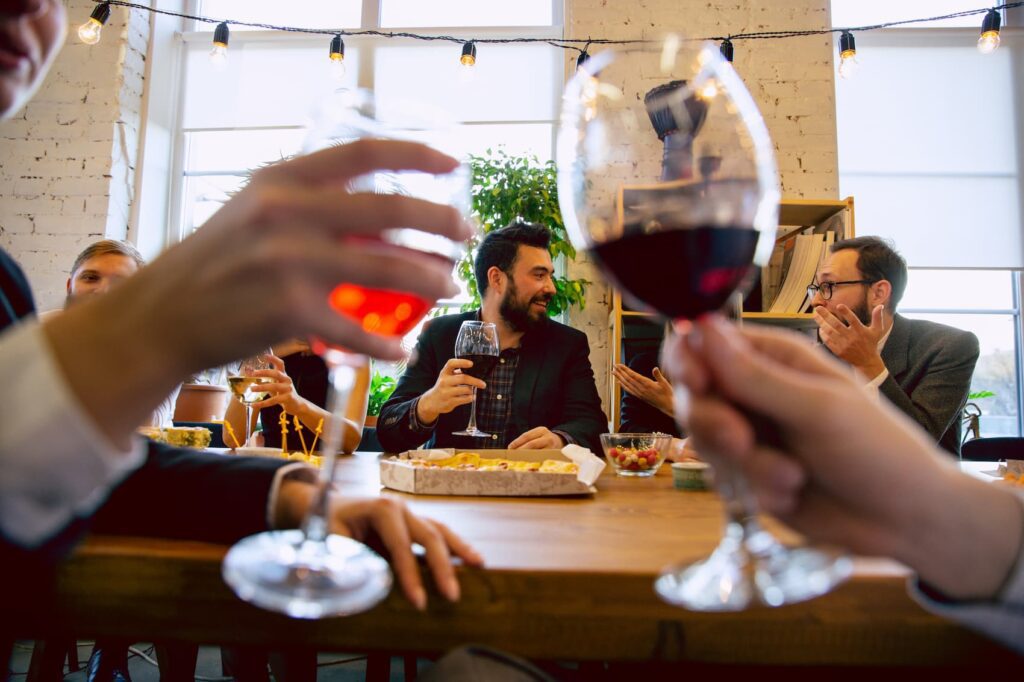 Many team-building retreats and events happen once a year. However, this is not enough if you want your team to build proper bonds and allow them to keep growing together, especially in the remote world.
Hosting quarterly events will keep the momentum, positivity, and enthusiasm going throughout the year. Bonds, once forged, still need to be maintained. Or else they may be forgotten, lost in the daily work routine.
Rockoly offers a variety of online cooking workshops designed with team-building in mind. The menus are versatile, can be adapted to suit any dietary requirements, and easily tie into themes. For example, you may want to "travel the world" by creating cuisines from cultures and countries across the globe.
Why not whisk your team to the Mediterranean with delectable meals from Greece, Spain, Italy, Turkey, and Morroco? Or, if Asian food is more your vibe, there are plenty of options to satisfy your cravings. Try the exotic flavors of China, India, or Thailand, for instance.
Another option on the menu is virtual wine tasting with Rockoly. In these sessions, there are no sour grapes.
Expert sommeliers sweeten the deal by taking your team on a virtual trip to the vineyards of Italy or Spain, guiding them through the wine-making process as they sample the perfect vintage — which would have been delivered to their door, complete with optional accouterments if you have a specific theme in mind.
For a great finishing touch and a little extra, pair your wines with a delicious charcuterie board and enjoy the ultimate cheese and wine experience.
4. Employee/Customer Appreciation
Finding new and exciting ways to "schmooze" new customers or show appreciation for existing ones in a remote world is challenging. The good old days of "wining and dining" at Spago or any other hotspot of choice were expensive, especially if it involved bringing customers to you from outside your city.
Using a virtual platform to engage with your customers less formally and still enjoy good food and wine will help build and keep positive business relationships, save you a fortune on business trips, and make it possible to include clientele from different locations at the same time.
So, treat them to a three-course meal, fine wine, and a lot of fun.
5. Learning New Skills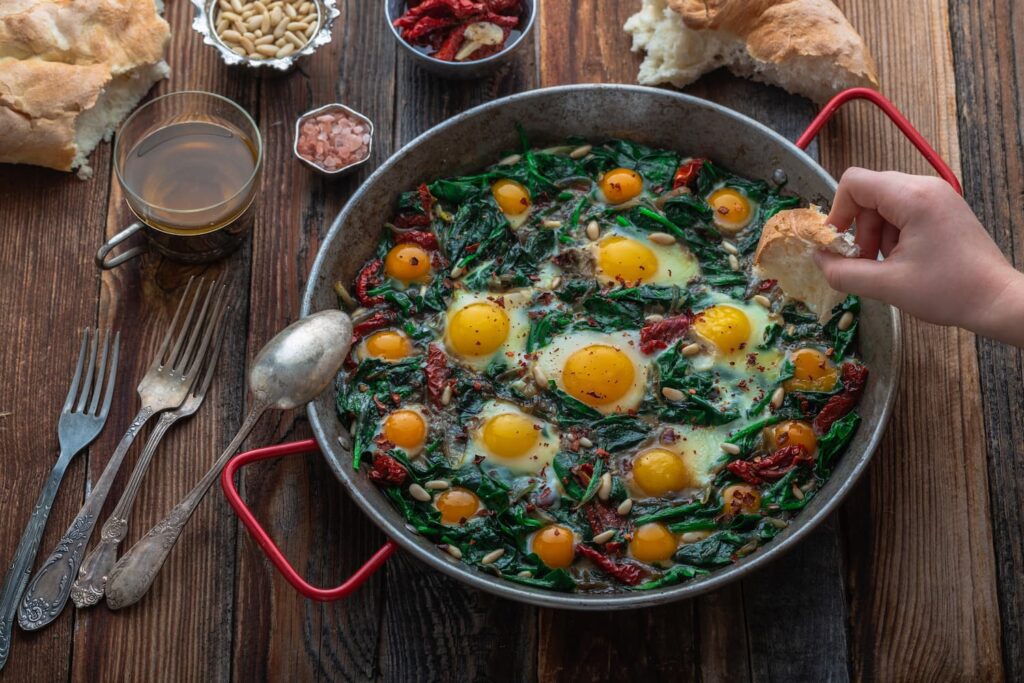 An online cooking experience teaches an abundance of new skills. With the light-hearted nature of the workshops, there is room for the more seasoned cooks and those who get anxious about boiling an egg at the same time.
Your team will learn new cooking styles and techniques and cultivate soft skills that aren't covered in the everyday working environment. Even a seasoned cook who produces meals for their family will find a few great new ideas to add to the family menu.
In addition, workshops like these can do wonders for self-esteem and confidence across the board. Creating a meal from scratch brings about a sense of achievement, and even more so when it's of Gourmet-level quality.
Did you know that creativity in the kitchen has also been known to alleviate stress and anxiety?
The practiced skills garnered from an online cooking class are no different from those needed in the workplace in many ways.
Producing a meal requires planning and managing time and resources effectively to estimate the best possible outcome.
It's a little like planning the perfect corporate presentation in PowerPoint, only without the nerves and with no possibility of rejection.
Companies succeed when there is constructive mentorship. When someone shares their knowledge and expertise, the team needs to be open to new ideas, be able to communicate their thoughts, and listen effectively.
Being led by a professional chef and using their acquired knowledge to create a fine meal equates to constructive mentorship. Working under pressure is also a valuable skill.
And the best way to practice it is in a fun, low-stakes environment. An online cooking class is a perfect situation to hone these essential skills.
When employees have a positive experience, spending time together in a work environment is easier and more meaningful. In addition, when a team enjoys spending time together, they are more motivated and eager to get the job done, with a shared sense of camaraderie and loyalty tying them together and bonding them more closely to the company.
Collaboration is another soft skill that can be practiced during a workshop. Team members assess each other's strengths and weaknesses, find the best way to split the work accordingly, and value how the combined effort makes the task seem less overwhelming.
In both the workplace and the kitchen, when the work is spread out over the team's strengths, every aspect of the activity gets the best man for the job.
6. Holiday Parties
Food, drink, and celebration have always gone hand-in-hand. So, Rockoly has created an entire calendar of reasons to celebrate throughout the year. Why not plan a celebratory get-together and dress up to celebrate at least one holiday a month through the joy of food?
Coming together to break bread, talk turkey, and learn a bit of history at the same time is a natural, festive bonding ritual that makes the team feel a little more like family. You and your team never have to scramble for an excuse to get together and enjoy a holiday party.
Each holiday on the calendar has a selection of menus perfectly tailored to suit the theme. Whether it is Easter, Pride Month, Halloween, or Christmas (and many more), there is a menu that is just right for you and your team.
Check out our virtual Holiday Party blog for other fun activities you can include in your virtual year-end celebrations. Everyone is included in our multicultural, multifaceted holiday party ideas.
7. Part of — or the grand finale of — long or multi-day conferences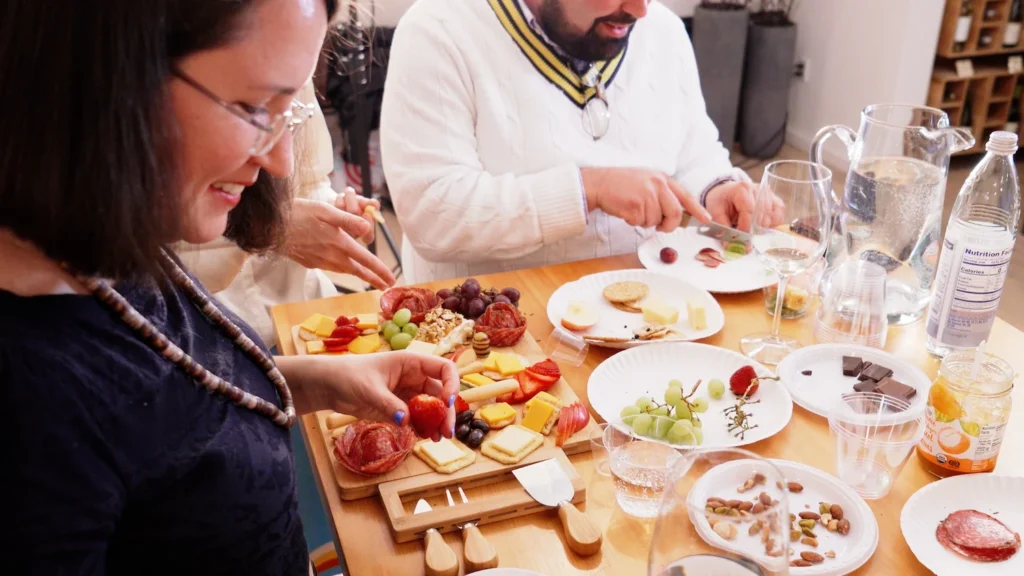 The days of in-person retreats and conferences are numbered. And that is much to the delight of many employees who dread the upheaval they bring.
The new virtual approach to corporate retreats and conferences has resulted in a wave of new, truly fun events and activities that will genuinely facilitate growth and development within a team. And many of them are adapted to the remote working culture that so many companies have embraced.
Holding virtual events in a remote setting makes it possible to include team members from around the world. And what your staff appreciates is the fact that they enjoy their experience without leaving the comfort of their homes.
They can have a great time and then return to their families without having to drive anywhere or sleep in an unfamiliar bed.
If your company is hosting virtual events or multi-day conferences, it is always a good idea to mix it up with fun activities to keep motivation and energy levels up.
Or you might want to include a grand finale to wrap up a productive conference. This is just another reason to take advantage of Rockoly's fantastic virtual events.
Why Rockoly is the Best Choice for Your Virtual Events
Rockoly is entirely flexible and can work around your schedule. While smaller groups of thirty or fewer are ideal to ensure the most engaging and interactive experience, Rockoly virtual events can host up to three hundred guests. One way to get the best of both worlds is to break it up and offer multiple workshops to multiple groups.
For example, change the menu up and do a round robin. Or mix the teams each time so that your employees get to engage with different people. Whatever your needs are, Rockoly will guide you to find the right solution.
Wine pairings and signature cocktails can be paired with any menu. Recommendations are made depending on your meal choice to ensure the best possible experience.
All your team needs to do is log on and let the professionals handle the rest. A member of the Rockoly squad will start the Virtual Events via Zoom call, welcome your guests, and introduce your expertly trained chef. The rest is history.
If you are unsure of your team's skill level, rest assured that all the workshops put fun first and offer the best experience for everyone, regardless of their skill set.
However, you are welcome to talk to your Rockoly coordinator about the difficulty of the menu you selected. There are enough choices to ensure your team is comfortable.
At the end of the day, our chefs are highly professional and engaging and will ensure everyone enjoys a great meal at the end of the session. The Rockoly chefs' team has different backgrounds in the culinary industry and extensive teaching experience.
Your coordinator will carefully select a chef to match your menu of choice, your team's personality, and your cooking skills.
If you are worried about the logistics, Rockoly is on that too. All ingredients are delivered to each participant's door, selecting the freshest ingredients from local stores. And your team's location is also no problem for Rockoly.
Ingredients can be delivered to participants in Australia, the UK, Canada, Sweden, Ireland, Germany, South Africa, Mexico, India, the Philippines, and more. If your location is not on the list, check with us, and we will let you know if we can deliver to all your international team members.
For more ideas Rockoly is always happy to help your team connect through Virtual Team Building Cooking Classes, Wine-Tastings or Virtual Happy Hours or fill out the form below to get more information!