Every country has its own culture that can tell you a lot about its people and lifestyle. Therefore, it is extremely important to learn the culture of different countries because it helps you push your cultural limits.
Being trapped in a certain culture will not allow you to see things from other perspectives, which can be toxic for your mentality. Hence, expanding your cultural boundaries is very important, and online Mexican cooking classes can help you with that.
Mexico is a culturally rich country where food plays an important role. But why Mexico and not any other country? Well, here is an answer: countless Americans visit Mexico for exotic vacations every year. Not just Americans, Mexico grabs people's attention from every corner of the world.
When we think of this country, the first thing that pops into our mind is sunbathing at the beach and eating amazing Mexican food.
Online Mexican Cooking Classes: online Mexican cooking classes have 2 major benefits. Let us tell you about them.
The food: Mexican food is delicious and people love it. Every place has come up with its version of Mexican food, but the real essence and taste is hard to find. You can't visit Mexico every time you want to enjoy the cuisine, but you have to option to cook Mexican food at home!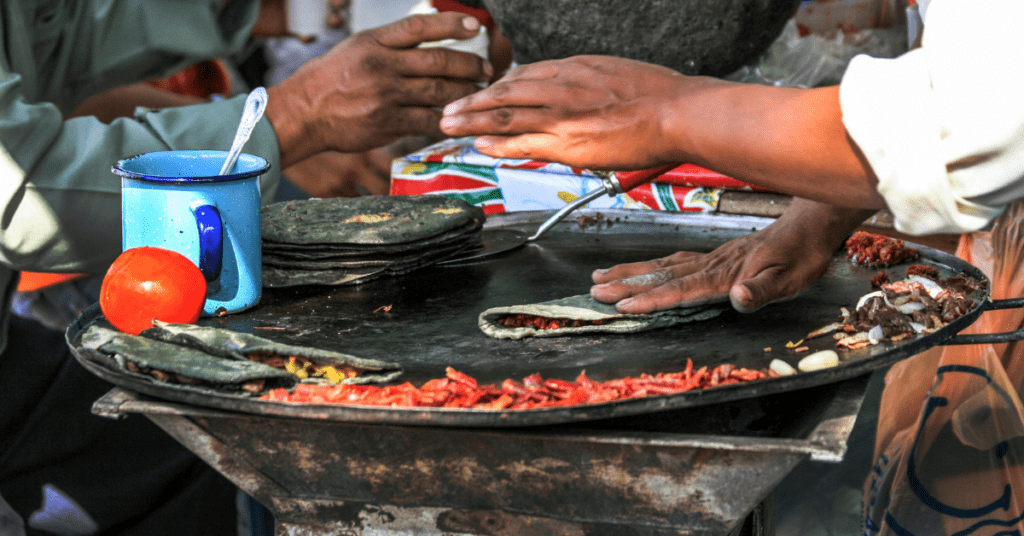 The people: Northern and Southern parts of Mexico are completely different in terms of food. Southern parts prefer vegetables and chicken while Northern regions prefer beef and pork. The people in each area have a signature dish that can help you learn about Mexican culture!
Countless stores are selling Mexican food in America and food enthusiasts are craving delicious Mexican cuisines. If you are also one of those people, we are sure you have tried to make Mexican food at home by watching online tutorials. Mexican food can be complicated because it includes a lot of ingredients and spices. On top of that, some people might find Mexican cooking techniques a bit challenging. The best way to cook a perfect Mexican dish is by getting guidance from a professional chef. All that is left to do is book your online Mexican cooking class, get wisdom from an experienced chef and enjoy the flavors of Mexico from home!
Are you ready to begin your live virtual cooking journey and book your workshop with Rockoly today? Bring a personal chef into your home, get your team back together, and create awesome memories.  Email welcome@rockoly.com to begin planning your event today!