Hispanic Heritage Month, September 15-October 15 is the time to celebrate the contributions of American citizens whose ancestors came from Spain, Mexico, the Caribbean, and Central, and South America.
Looking for a way to recognize these contributions to culture and society? We have a great selection of workshops that each highlight Hispanic flavors! Let's take a look…
Make tortillas from scratch and prepare delicious tacos with a nice steak, fresh guacamole, and homemade corn salsa. Vegetarians and vegans will love their garlic mushrooms!
Enjoy the cheesy corn filling wrapped in a crisp, crusty pastry. Served with spicy sesame chili oil, these empanadas are a delectable handheld dish.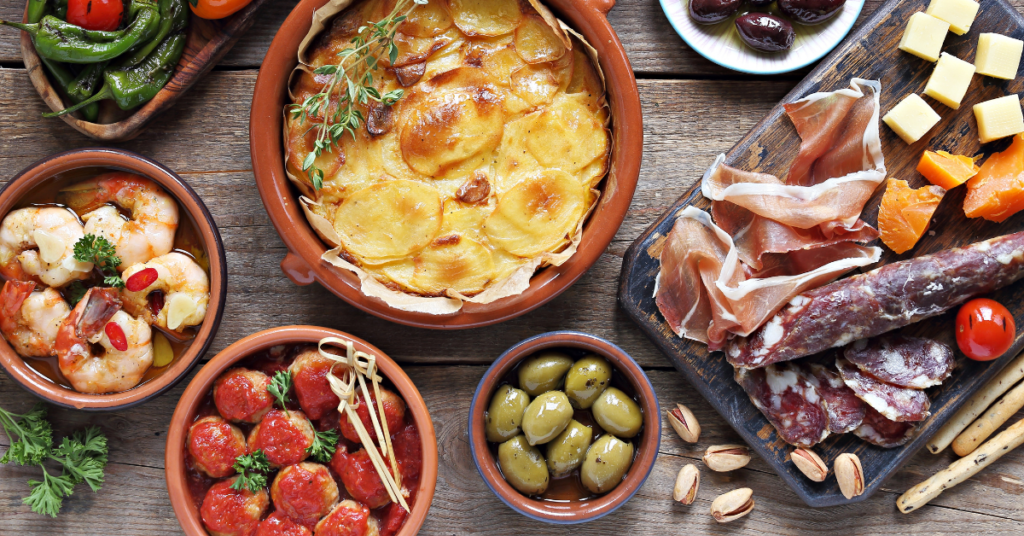 A Spanish Tapas Party is a great way to discover the flavors of Spain in your own kitchen. Get a taste of Pan con Tomate, and Patatas Bravas, and sip some refreshing and authentic Sangria. Add some garlic shrimp or mushrooms with Jamón to the menu and make it a party!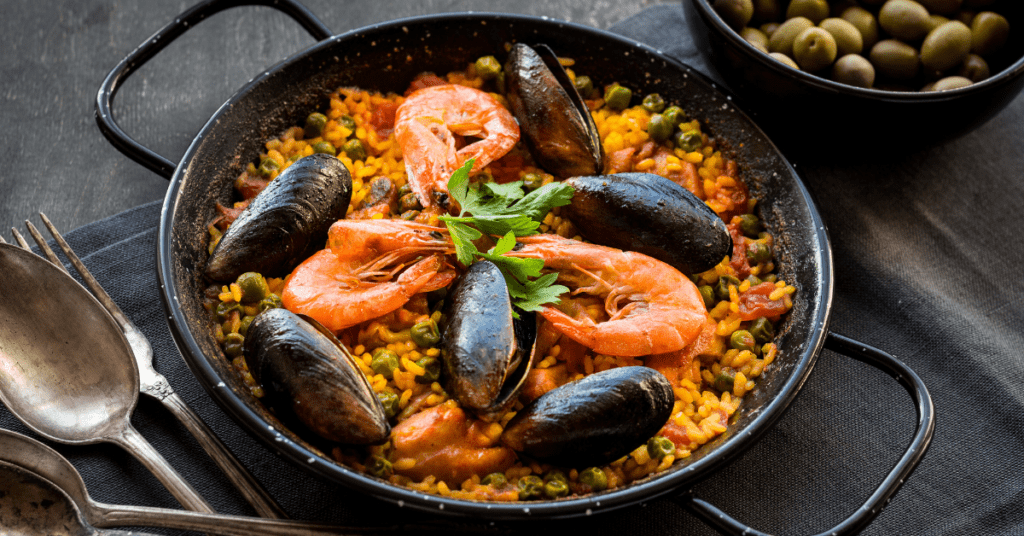 Learn how to create this traditional Spanish dish in your own kitchen! This seafood paella is plentiful in flavors and textures and the authentic sangria completes the experience.
Taste the flavors of Argentina with this classic appetizer! The combination of cheese and potatoes pairs perfectly with the bright, herby chimichurri.
Add a margarita, a mojito, or some sweet horchata to take your celebration to the next level. So, which dish do you want to make? Comment down below!
Are you ready to begin your live virtual cooking journey and book your workshop with Rockoly today? Bring a personal chef into your home, get your team back together, and create awesome memories. Email welcome@rockoly.com to begin planning your event today!