Have the Happiest Halloween: Halloween is right around the corner! It's sure to be a weekend full of dressing up, watching spooky movies, spending time with loved ones, and eating way too much candy. Are you trying to be more Eco-friendly this holiday? We have some awesome, easy tips for you:
Swap out plastic candy bags and make your own festive one! The options are endless from pumpkins to bats to ghosts!
Carving some jack-o-lanterns this Halloween? Support organic pumpkin growing to discourage heavy pesticide use!
Have the Happiest Halloween: DIY or thrift your costumes to avoid plastic packaging. Get creative and put together a unique costume you can guarantee no one else will be wearing!
Have the Happiest Halloween: Have some fun family time in the kitchen by making candy and treats at home to reduce wrappers!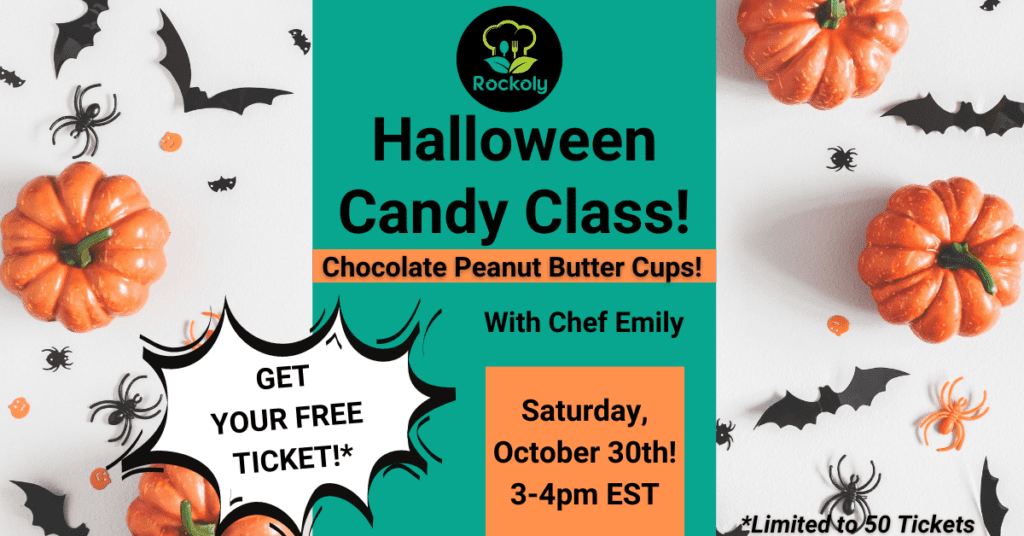 The perfect way to make candy at home? Our free Halloween chocolate peanut butter-making class! Register here before spots run out, costumes are encouraged!
Are you ready to begin your live virtual cooking journey and book your workshop with Rockoly today? Bring a personal chef into your home, get your team back together, and create awesome memories. Email welcome@rockoly.com to begin planning your event today!