Sushi is something we can find anywhere nowadays whether it be at a restaurant, our local grocery store, or even a gas station.
For a relaxed dinner catching up with friends or a quick lunch on the go, it is a universal delight.
As international day just happened last week, let's learn more about this popular dish loved by millions across the world, shall we?
It's All About Sushi
Origin: Dates back to Japan in the 9th Century. It didn't gain extreme popularity in Japan until the late 1900s when sushi bars popped up on every corner.
With the resources to keep it fresh during shipment, it was able to broaden worldwide.
The first sushi shop opened in the Little Tokyo area of Los Angeles, California, and has since made its way across the entire United States.
Popular Sushi Rolls: There are certain rolls you are guaranteed to find anywhere.
Some of these are California Roll, Philadelphia Roll, Spicy Tuna Roll, Shrimp Tempura Roll, and the Rainbow Roll.
If you are a beginner when it comes to sushi, all of these rolls are a safe bet to try first.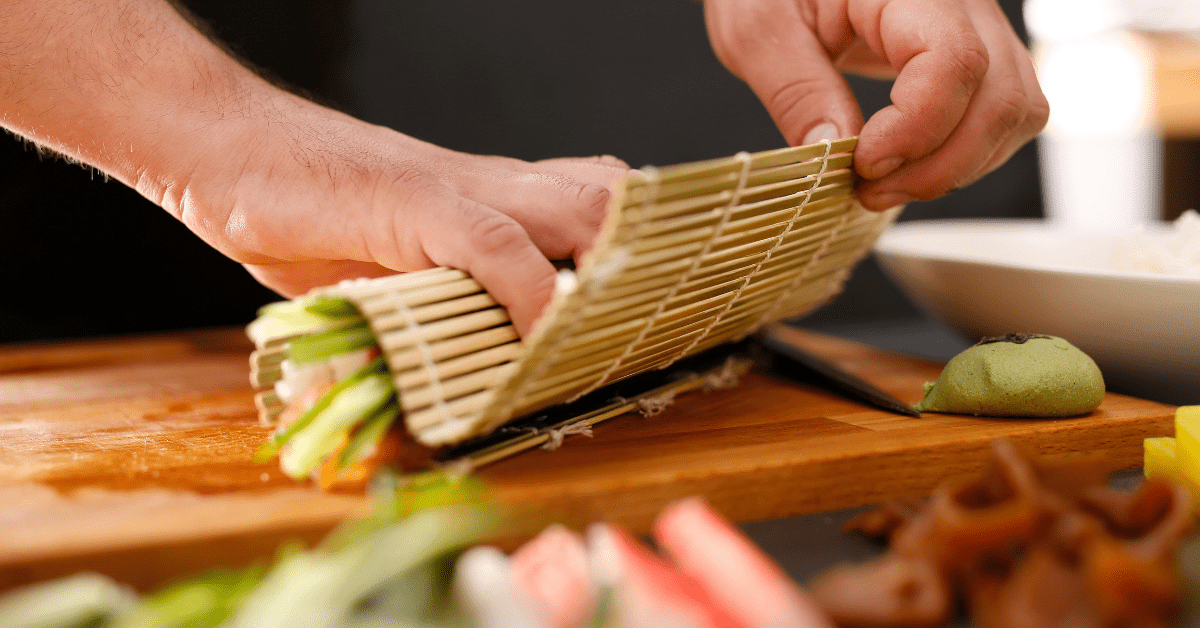 Essentials & Tips: Necessities for making and eating sushi.
Bamboo rolling mat-Chef tip: wrap in saran to make cleaning easier!
Chopsticks-Chef tip: feel free to use your hands if you have trouble with chopsticks!
Ginger-Chef tip: eat ginger between different rolls to cleanse the palette!
Japanese Workshop: Ever wanted to learn how to make sushi at home? No need to be intimidated, one of our chefs will take you step by step. With our workshop, learn how to prepare the perfect Sushi rice and roll your own California Maki Roll with fresh cucumber, avocado, and surimi. Why not add on sake? Learn about proper Japanese etiquette!
Are you ready to begin your live virtual cooking journey and book your workshop with Rockoly today? Bring a personal chef into your home, get your team back together, and create awesome memories. Email welcome@rockoly.com to begin planning your event today!