Who wouldn't want to partake in wonderful Mediterranean cooking classes team building and taste the delicious cuisine? I can't think of anyone who wouldn't. The good news is, you don't have to go far to experience the tastes and aromas of the Mediterranean. With Rockoly, all the ingredients for your Mediterranean cooking class can be delivered right to your doorstep.
While it's true that traveling to the Mediterranean region can be an unforgettable experience, it's not always practical or feasible for everyone. But that doesn't mean you have to miss out on the incredible flavors and traditions of Mediterranean cuisine. With Rockoly.com's Mediterranean cooking classes team building, you can bring the Mediterranean to you.
Mediterranean cooking classes team building is an excellent way to bring your team together and learn new skills while enjoying delicious food. You can bond over the preparation of dishes like tzatziki, hummus, and grilled vegetables. The aroma of fresh herbs and spices will transport you to the shores of the Mediterranean, even if you're thousands of miles away.
With Rockoly.com, all the ingredients for your cooking class are delivered right to your door, making it easy to create a fun and engaging team building experience. You can customize the class to fit your team's preferences, and even incorporate a wine or cocktail tasting to make it even more enjoyable.
Virtual Travel With The Team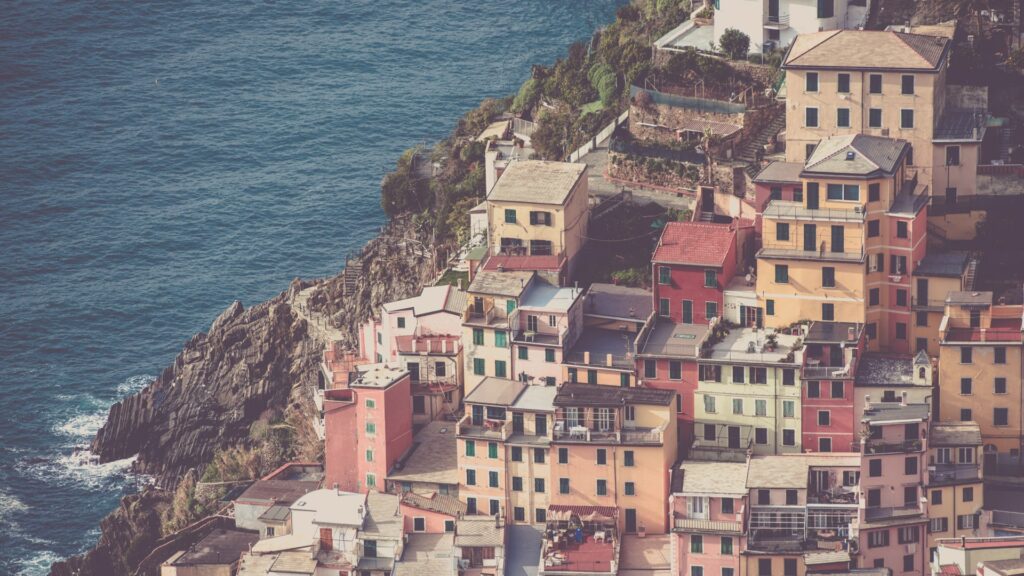 The virtual office has also resulted in remote team building becoming the norm. Fortunately, innovative concepts abound, and we still get to experience the best that life offers, even through a laptop screen. And what better way to travel the world with your homebound team than through an Mediterranean online cooking class.
A virtual food tour is a fresh, fun approach that can easily be done in the comfort of your employees' homes. Rockoly will whisk you off on a culinary adventure through various inspiring workshops. Take your team on a gastronomical tour of the world through the fabulous menus on offer.
Experience Mediterranean Cooking Travel With Rockoly
The delicious flavors of the Med are just a fraction of the sumptuous delights available at Rockoly through Mediterranean online cooking classes. Let's delve into the rich culture and history that brought us the delectable treats of this ancient region.
The Mediterranean conjures images of crystal blue seas, warm sunshine, and a relaxed lifestyle abundant with food and wine. As the cradle of western civilization, the Mediterranean has a rich history that spans thousands of years. It saw the rise and fall of the Roman Empire, is the setting of Greek Mythology, was sailed by Phonetician warriors and Egyptian Pharaohs and used as a trade route for the Mesopotamians and Byzantines.
It is no wonder that its cuisine is a melting pot of flavors, loved worldwide. Although twenty countries are considered Mediterranean, the mix of staple ingredients and cooking styles blend into one another based on a common climate, trade history, and terrain.
The Big Three Mediterranean Food Regions
Mediterranean food is divided into three regions.
Southern Europe, which comprises Italy, France, and Spain, is known for its gourmet delicacies, fresh herbs, and delicious wines. The very mention alludes to joyous scenes of merriment punctuated with the aroma of garlic, rich cheeses, fresh bread, and mouth-watering comfort food.
North Africa brings Morocco and Egypt's exotic spices and Arabian recipes to the table. Flatbreads, slathered in sumptuous spreads, fragrant roasts enrobed in dukkha and marinades, and aromatic saffron-infused couscous. You can almost hear the buzz of the bazaar and the strum of the gimbri.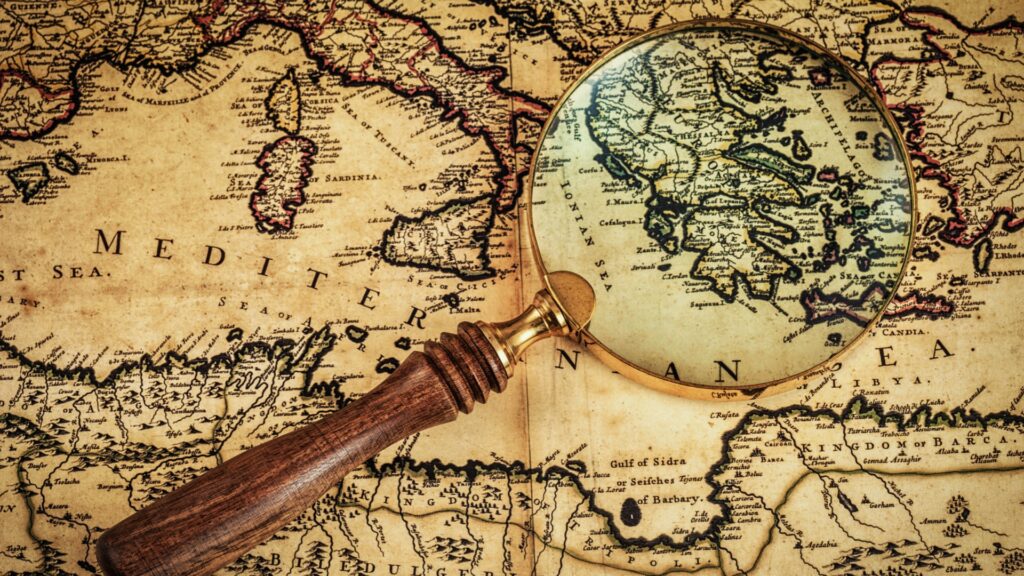 The Eastern Mediterranean is where our minds tend to go first when thinking of the Med. The much-loved flavors of Greece and Turkey dominate menus around the world, and many delicacies considered Greek originated in Turkey. Delicious dolmades, feta cheese, slow-cooked lamb shanks, and taramasalata transport our senses to a Greek Isle or Turkish market, hungry for the meze treats waiting to be discovered.
If you want to bring the tastes of the Mediterranean to your kitchen, why not try a cooking class with all ingredients delivered? With Rockoly.com, you can experience the flavors of the Med in the comfort of your own home. All the ingredients for your Mediterranean cooking class will be delivered straight to your door, making it easy to prepare delicious dishes like moussaka, spanakopita, and kofta kebabs.
In Mediterranean cuisine, the humble olive is the star of the show, mainly in the form of olive oil. Olive trees are abundant throughout the region, and the versatile oil finds its way into most dishes. The tastes of the Med are also dominated by lush vegetables such as eggplant, artichokes, tomatoes, legumes, mushrooms, and okra. Aromatic herbs are picked and used fresh, creating unique, memorable aromas and adding unmistakable flavor to traditional meals.
You aren't likely to find a steak in this region. The rocky terrain makes it challenging to farm large livestock, so meat is usually limited to chicken, goat meat, and of course, lamb. Yogurt and cheese are made primarily from goats' milk, which is even used in baking.
The Mediterranean Sea has provided for the seafaring nations of the region for centuries, and fresh seafood dominates their menus. Pickled octopus, calamari, and sardines are found around every corner, in every tiny tavern.
Rockoly's Mediterranean Cooking Delights Await
Rockoly offers an array of Mediterranean menus as a part of the online team-building workshops. This can be paired with wine and other specialty drinks, and all menus are fully customizable. Here is but a sample of the delights that come from Rockoly's virtual Mediterranean travel experience.
Spain
Spanish signature snacks, known as tapas, are bites size delights served on small plates and the best way to combat food envy. They are great for sharing, and you can have a bit of everything. Tapas ranges from simple dips and homemade bread to slow-cooked meat and seafood.
The tapas (one of the Mediterranean cooking classes offered) tradition began centuries ago. Tapa means 'lid,' and the practice is said to come from when tavern owners would place a slice of bread or cheese on the patron's drink to keep the flies out. It is also said that King Alfonso X used the concept to prevent public drunkenness, as he realized that serving small portions of food diminished the effects of alcohol.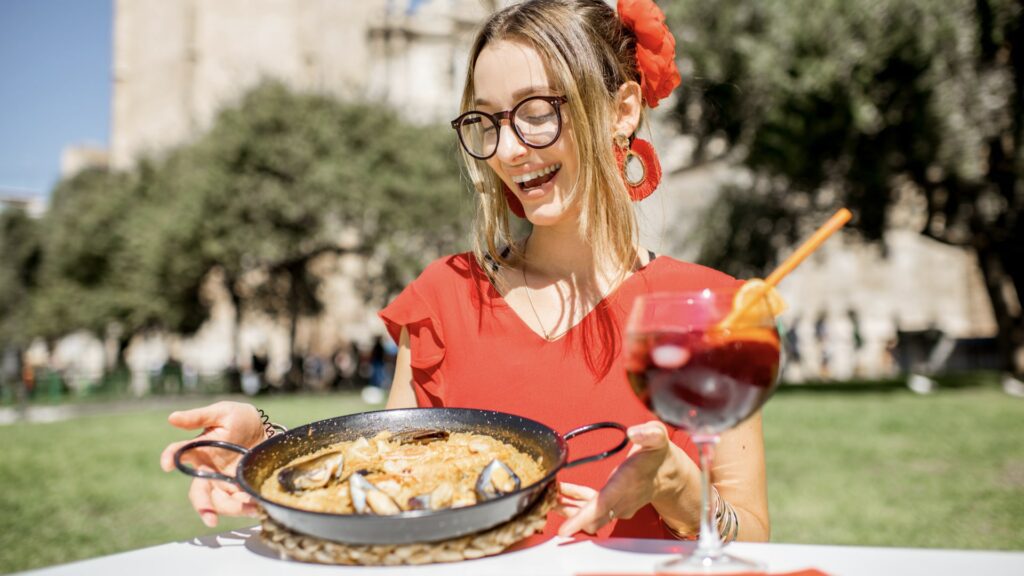 Another traditional Spanish favorite is paella (one of the Mediterranean cooking classes offered) – pronounced 'pa-e-ya.' Originating in Valencia, this rice-based delicacy can be traced back to 1200 years ago when the Moors brought rice to the region. Like many cultural specialties, paella was first eaten by farmers and laborers, who would cook a pot of rice and add scraps and whatever they could find in the countryside. Tomatoes, snails, beans, and herbs were typical, and on special occasions, some chicken or fish would find its way into the pot.
Rockoly's Spanish Mediterranean cooking class menus let you and your employees explore the culinary world of Spain with authentic tapas, paella, and wine.
Enjoy delicious Cecina – a traditional cured meat that has been enjoyed in the region for 1500 years. Don't forget about the rich, creamy blue cheese rolls in a tart sherry reduction, and plump garlic shrimps simmered in white wine.
Pan con Tomate (one of the Mediterranean cooking classes offered), a Catalan bread specialty, infuses pungent olive oil with sun-ripened tomatoes. Enjoy this while sipping on homemade sangria and nibbling on patatas bravas – Spain's spicy potato cubes that give the French fry a run for its money.
Chicken and shrimp paella is bursting with bold aromas and diverse textures. Paired with authentic sangria, the experience will make you want to come back for more Spanish flavors.
Greece
Indulging in Greek delicacies is not just a taste sensation; it's a trip through time. Thousands of years in the making, the basis of the delicious culinary delights is simple. Since Zeus was thought to rule, bread, olives, cheese, and wines have been cementing the bonds between family and communities.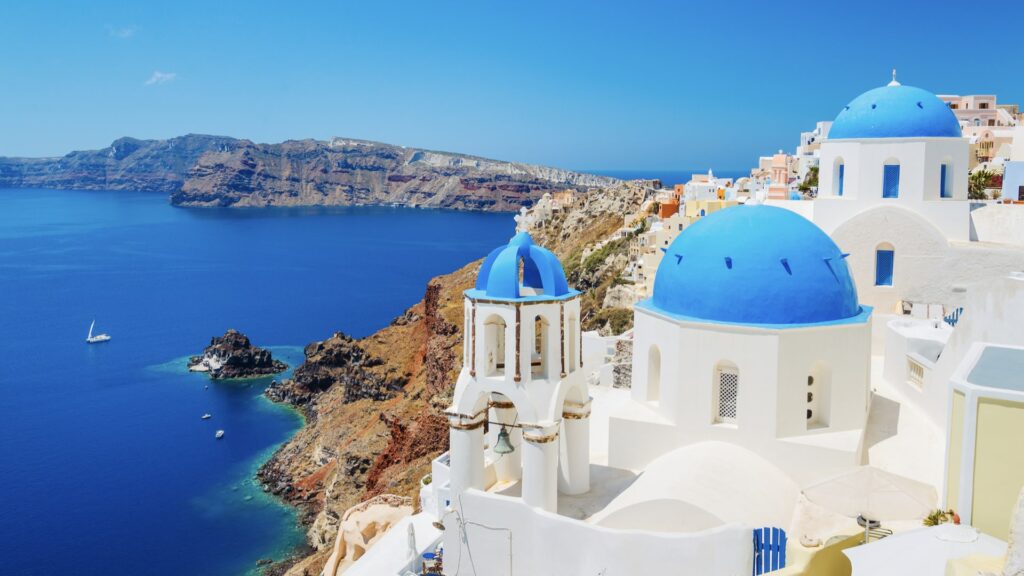 Greece is a farming nation, and its people have lived off the lands, blending nutrition and variety to create taste sensations. Greece is made up of many islands, and its mainland has no area further than 90 miles from the sea. So delicious seafood also dominates the Greek plate. The grape is an iconic ingredient, used for more than just fine wine, as grape leaves and grape vinegar have also made their way into the pantries of Greek kitchens.
Rockoly's Mediterranean cooking class Greek menus let you and your employees take a virtual seat at the table of the Gods of Olympus and indulge in timeless classics that were enjoyed in a world of philosophers, mathematicians, and pioneers of democracy.
Rockoly's Traditional chicken souvlaki (one of Mediterranean cooking classes offered) is prepared with seasoned vegetables and brings Greece to your kitchen. Served alongside Tzatziki sauce, this meal is the epitome of Greek flavors. The dish is complemented with sumptuous saganaki cheese, a soft pan-fried cheese dressed with honey and walnuts, ending your Greek meal on a sweet note.
This is just the beginning of Rockoly's exciting Mediterranean travel experiences. In our next article, we take a gastronomical tour of the sumptuous flavors of Italy.
"I think food, culture, people and landscape are all absolutely inseparable." – Anthony Bourdain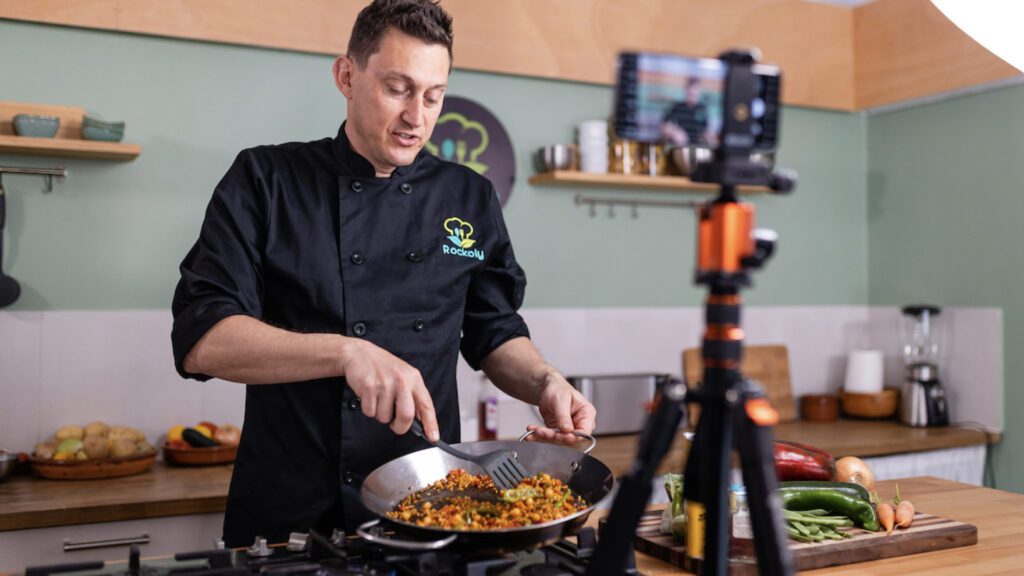 Rockoly will bring your team together with a fun and interactive Mediterranean cooking class. Tell us about your remote team, select a meal from our curated menu, and let's get started! Your team-building event is customizable and hassle-free — we deliver all the ingredients to your team!
A professional chef will guide your online team-building through Mediterranean cooking class workshop through video conferencing, helping everyone create exciting meals together. Rockoly's Mediterranean travel events encourage connection, boost morale, and foster socialization. We even add fun group games and entertainment for your team during the workshop.
Get in touch today if you're ready to bring your team back together with a Rockoly workshop.