Traveling the world is something most people want to do. Our continents are as unique as they are large, and only a lucky few will ever truly see the world. But one way we can immerse ourselves in the diversity of our incredible cultures is to enjoy the food that they have given us.
In addition, as globalization increases, we are more in touch with the world beyond our borders and curious about other cultures.
The virtual realm has made it so much easier to connect with the rest of the planet in today's world. And you can even incorporate it into your team-building strategies, offering a fresh approach that can be done in the comfort of your employees' homes. Rockoly will whisk you on a global food tour through various inspiring workshops.
American Food
The American continents span from the Arctic Circle to a mere 5500 miles from the coast of Antarctica. It comes complete with megacities, urban sprawl, arid deserts, untouched jungles, massive mountains, glacial plains, and ancient ruins.
Its ancient history whispers throughout, infused with the western cultures introduced by explorers, colonialists, conquistadores, and immigrants – so defining typical 'American' food is no easy task. So, let's break it down and take a journey from the North to the South.
North America
North America is home to 590 million people, spread throughout 23 countries. From Canada to Saint Barthélemy, the world's 3rd largest continent has plenty of gourmet wonders.
Canada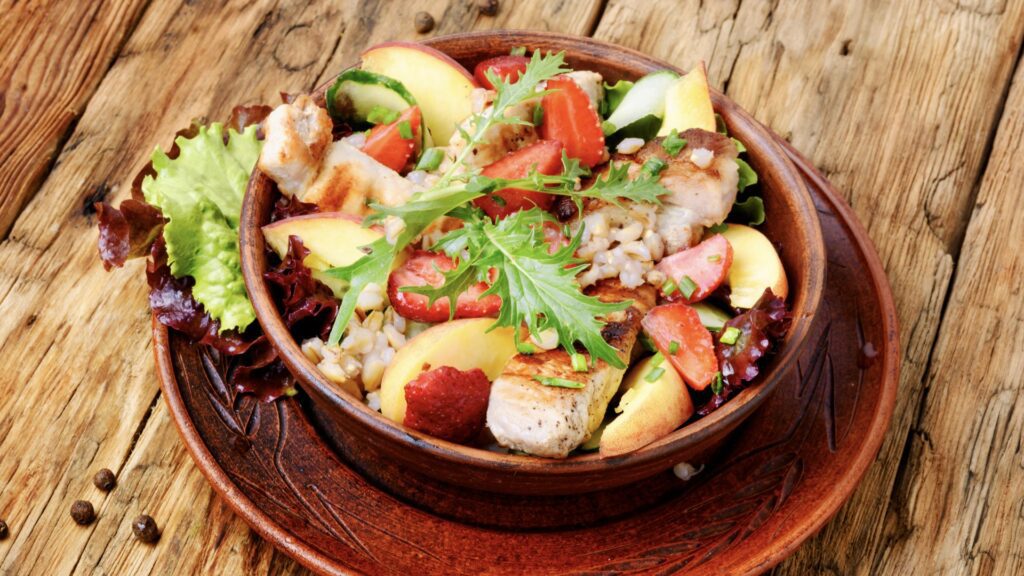 Canadian cuisine is a melting pot of cultures and traditions. The First Nations and Inuit people ate a wide variety of game, more than 500 species of plants, and created the first maple syrup. The icy waters also contributed to the original Canadian dinner table, offering an abundance of wild salmon, whale and seal meat, and crustaceans.
Nothing went to waste, and by-products were used in every way possible. Furs were used for clothing, oil from blubber would illuminate their lamps, and bones were used to craft tools and weapons.
In the 17th century, French colonization introduced new foods to the region, adapted them to the available ingredients, and grew crops imported from home. The arrival of British settlers and the influx of various foreigners during the gold rush saw Canadian cuisine evolving further. Today, there are a variety of foods that are proudly Canadian, despite their mixed heritage.
Poutine
Poutine is a French-Canadian classic. It is the ultimate comfort food consisting of crunchy golden fries, cheese curds, and mouth-watering gravy. Today, you will find variations of this North American food, including the addition of Canadian bacon, pulled pork, and smoked meat.
Poutine began its life in Quebec in the 1950s and is so popular that you can even get it at a local MacDonald's.
Bannock
Bannock is an old English term meaning 'morsel' and was a staple of fur traders and early settlers. The delicious, round, flat cakes are made with a simple mix of lard, flour, salt, and water. The Scottish fur traders introduced it to the indigenous tribes in the 18th century.
It was traditionally baked on a griddle that was placed before a fire. While the Scots traditionally used oats, the Canadian version often uses corn flour as corn is indigenous to the continent.
Saskatoon Berry Pie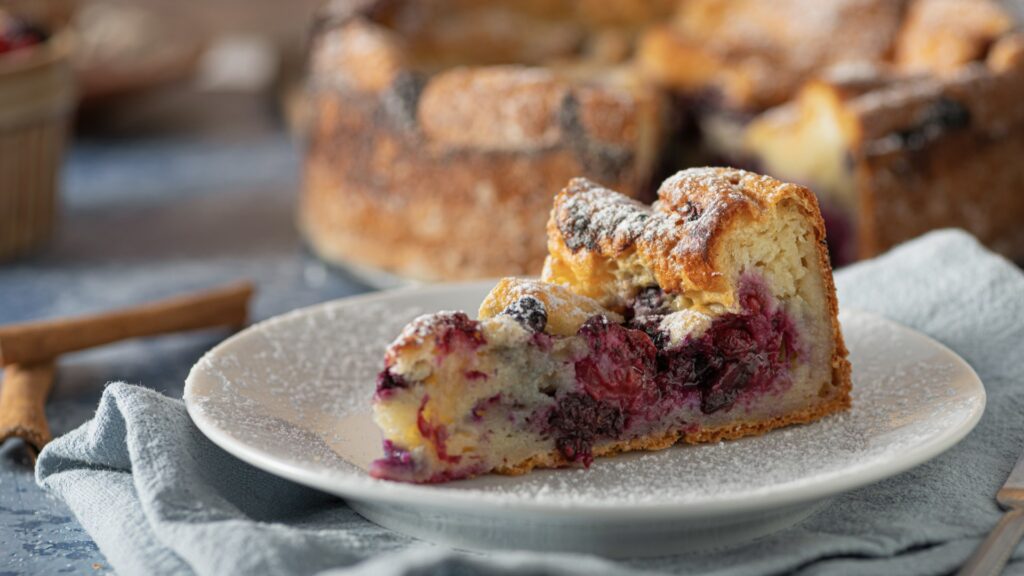 Saskatoon berries are hardy, sweet, and fleshy. They grow wild and reach almost 20 feet high despite frigid temperatures. So, it's no wonder that this sumptuously sweet, slightly almond-flavored berry and been used to create multiple dishes and jams. And, of course, the best way to enjoy a sweet berry is in a good old-fashioned pie.
If your sweet tooth needs some attention, Rockoly has a variety of desserts available with their team-building cooking workshops. You can enjoy a sweet American food experience or delicious indulgences from around the world.
Caesar Cocktail
Not American food, but an American drink, the Caesar – or Bloody Caesar – is widely considered the national cocktail of Canada. Their take on a Bloody Mary is made with a blend of vodka, clamato juice (concentrated tomato juice), spicy Tabasco, and a dash of Worcestershire sauce.
Want to know more about cocktails? Consider yourself a budding mixologist? Then, check out Rockoly's Happy Hour team building workshops and learn how to craft the most incredible, bespoke cocktails with everything your team needs delivered right to their door.
The United States
The land of the free and home of the brave is the planet's third-largest country and the only country on Earth with all five of the world's climate zones. More than 330 million people call the USA home, and America's fierce patriotism and pride are recognized across the globe.
As a land of immigrants, US cuisine is a mix and match of world cultures, with a few surprises that have crept in and can proudly call itself 'All American.'
Apple Pie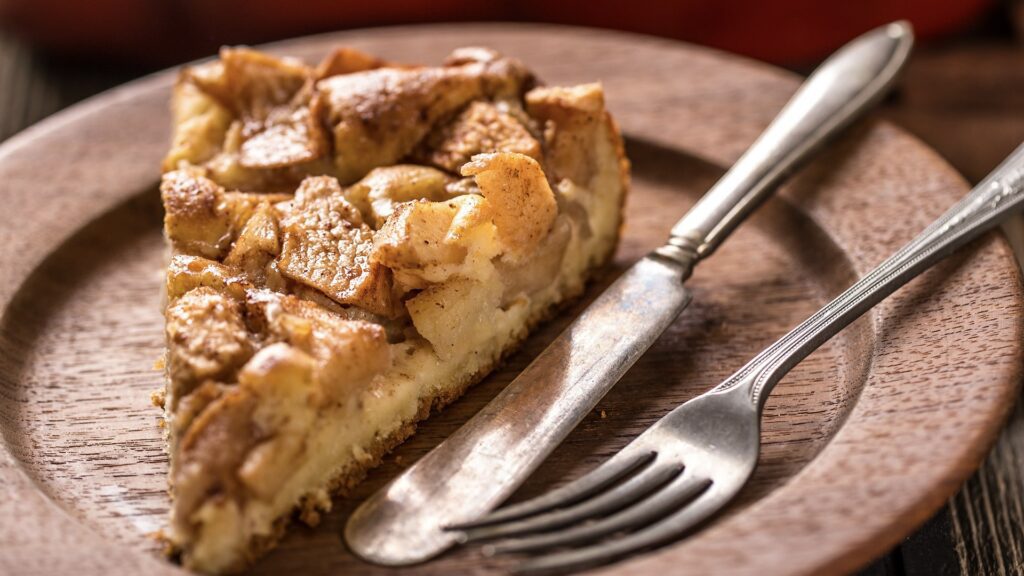 With the saying 'As American as Apple Pie' being so well known, it wouldn't make sense to start with anything else. And it is indeed an institution. Sweet apples slowly boiled in sugar and spice and baked in buttery pastry – what could be more comforting.
Some may be disappointed that apple pies didn't originate in The States. Apples were brought over with European settlers and originated in Asia. The first mention of an apple pie was in England in 1381, and the Dutch have their version that has been around since the 1500s.
However, the USA has embraced apple pie as truly American food, and it has evolved a unique style of its own.
Clam Chowder
There is an unspoken rule that all visitors to New England cannot leave without sampling their iconic American food – clam chowder. While this fragrant soup may not always look very appetizing – white, thick, and lumpy – one mouthful is all you need to see past its aesthetics.
The tender molluscs are slow-cooked with potatoes, heavy cream, herbs, and salt pork. Chowder is often served in a hollowed-out, fresh bread bun to make it extra indulgent.
Deep-Dish Pizza
Pizza is a much-loved American food, thanks to a wave of Italian immigrants arriving in the 1920s. Chicago's famous deep-dish version is known for its thick crust, often crammed with cheese. While some historians disagree, the deep-dish pizza was first served in 1943 at a pizzeria names UNO – and it still stands today if you are ever in the neighborhood and looking for a great slice of pie.
If traditional Italian pizza is more your vibe, Rockoly team-building workshops will guide your team to create the ultimate pizza in the comfort of their own kitchen. Then, complete the occasion with a wine pairing, guided by expert sommeliers, and experience Italy's delicious vino.
Cobb salad
Bobb Cobb, the owner of The Brown Derby restaurant, searched for ingredients to create a special meal for guest Sid Grauman of Grauman's Theater. So he threw together what was available in the fridge –lettuce, tomato, avocado, watercress, cold chicken, a hard-boiled egg, chives, and some French dressing. Then, to add a little more indulgence, he added crispy bacon bits, and the Cobb salad was born.
Jambalaya
Louisiana's famous Jambalaya is a sumptuous concoction of meat, rice, and vegetables. This deep-south specialty has its roots in the French cuisine deeply entrenched in the region's heritage. Shrimp is a popular choice, but it often contains sausage, oysters, turkey, or crawfish.
There are two versions of Jambalaya. The creole version is made with tomatoes, giving it a signature red look, and the cajun version is less flamboyant but just as delicious.
Mexico
Mexican food is a blend of ancient recipes infused with the Spanish influence that came with colonization. As a result, many basic ingredients that the rest of the world now takes for granted are native to Mexico. Corn, avocados, tomatoes, vanilla, and chili peppers to name a few.
Salsas and Guacamole
Nachos are nothing without some guac and salsa, and these are crammed full of indigenous Mexican ingredients. Ripe avocados mashed with a few spices are all that is needed to make the perfect guacamole, and salsa varies in color and heat depending on the peppers that are used.
Pork Pibil
Originally from the Yucatán Peninsula, pibil is made using an ancient cooking style. A Pib – a Mayan oven made with stones lining a hole in the ground – is used to slow cook pork that is smothered in a rich marinade.
Bitter oranges and spices are used, which gives it a deep, burnt orange hue. It can be served in a taco, burrito, or on rice – any way you like.
Want to add a Mexican vibe to your next team-building event? Make tortillas from scratch with Rockoly and create mouth-watering tacos with tender steak, fresh guacamole, and zesty corn salsa. Vegetarians and vegans will love their garlic mushrooms.
Or indulge in some cheese and corn-stuffed empanadas. The crisp pastry has a satisfying crunch that gives way to oozing melted cheese – comfort food at its best. These empanadas are a delectable handheld dish served with spicy sesame chili oil.
The Caribbean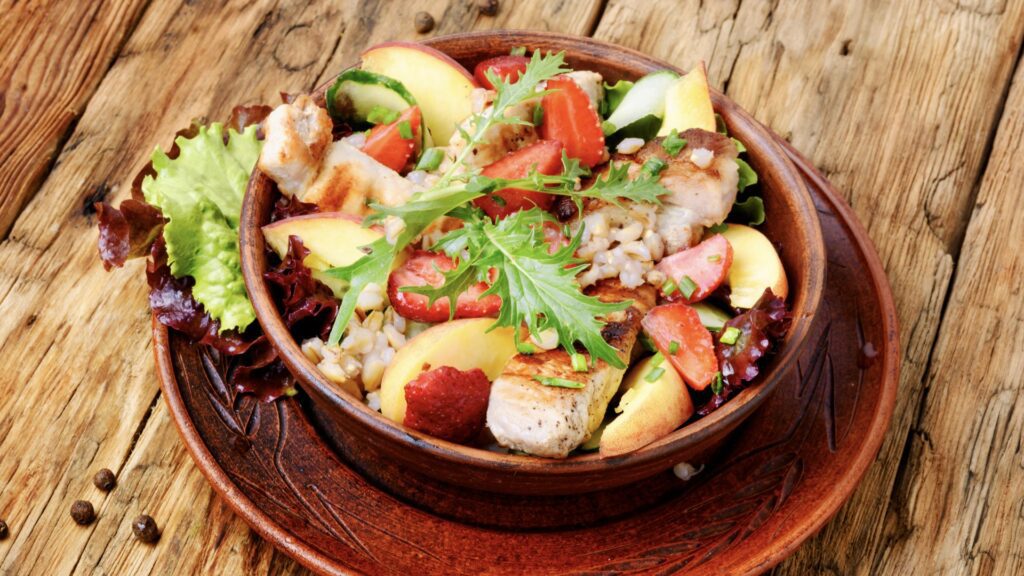 The West Indies were named so because when Christopher Columbus arrived, he thought he had made his way to India. It goes to show how much he knew about India at the time because there is something unmistakably unique about the West Indies and the Caribbean Islands.
While a tropical holiday comes to mind when most hear the words 'Caribbean Island', it is more complex than that. It consists of 7000 islands, 13 sovereign states, and over 40 million people.
As a result, its history is very complex. It bore the brunt of violent colonization, slavery, and piracy – and evidence of its multicultural history is evident in its unique contribution to American food.
While your team-building event may not take place in South America, there is no reason why you can't enjoy the delicious cuisine through some online team-building workshops.
Barbados: Coucou and Flying Fish
Barbados is often called "The Land of the Flying Fish," and seafood is synonymous with its crystal blue warm water and fishing culture. Barbados's national dish – coucou, and flying fish – consists of steamed fish cooked with onions, lime juice, spices, and vegetables. The dish is served with a cornmeal dish, much like another well-loved American food – grits.
Trinidad & Tobago: Crab & Callaloo
One nation, two islands, Trinidad and Tobago, is also well known for its seafood and fishing culture –I suppose it's what one can expect from island life. The Creole culture runs deep in the regions, and one of their most famous dishes is a West African-inspired treat called crab and callaloo.
Callaloo is a leafy vegetable similar to spinach and kale, and it is stewed with creamy coconut milk, chili, spices, and okra. Steamed crab meat is broken up and placed on top.
Puerto Rico
Mofongo
It is unlikely you will visit Puerto Rico and not come across mofongo. This Central American food is created with a mix and match of flavor sensations. Fried greens are mashed in a mortar and pestle with garlic, pork rind, and spices. The delicious concoction is often served with a hearty soup.
Dominican Republic
La Bandera
Dominicans also enjoy their mofongo, although they add their unique flair to the dish. But the meal you will always have available on almost every menu on the island is la Bandera – meaning 'the flag.' This brightly colored, hearty meal is made of rice, meat, and red beans. It is protein-rich and will give you all the energy you need when touring the island's magnificent sights. Don't forget to ask for tostones and an accompaniment. These fried green plantains go hand in hand with the delicacy.
South America
South America is a land of superlatives. It is home to the world's largest rainforest – the Amazon – and the second-longest river (the largest by volume – again, the Amazon). It is also the home of the driest place on earth – the Atacama Desert in Chile, the highest waterfall – the Angel Falls in Venezuela, and the world's longest mountain range – the Andes.
Its five countries are home to 433 million people, and their native American culture is richly infused with Spanish and Portuguese traditions that came with colonization and the age of exploration. So, it's no wonder that South American food is so diverse and delicious.
Ecuador
Encebollado
This delicious fish soup is the national dish of Ecuador and is packed full of onions. It's apparently the ultimate hangover cure and includes fresh tuna, coriander, spices, and tomatoes. Pickled onions are added to the top to finish it off – it makes perfect sense that the name literally translates to 'onioned.' When the onion is used as a verb, then you know!
The dish came about when the deep-sea fisherman had to work with what they had to go with their catch – onions and spices were pretty much it.
Brazil
Romeu e Julieta
Named for Shakespeare's famous play, this quintessential South American dessert is a unique sweet and savory delight enjoyed throughout the country. It's a mystery why it was named after the well-known play, but it's possibly due to the mix of two very different flavors coming together.
A thick slice of queijo minas or canastra – thick white cheese – is paired with a piece of candied guava and skewered with a toothpick or eaten together with a fork. Both foods keep well and are readily available in Brazilian homes. It is often served as a light dessert, as it is light but sorts out a sweet tooth.
Peru
Chupe de Camarones
Chupe de Camarones, or shrimp chowder, is a Peruvian favorite. Fresh shrimps are cooked up with garlic, eggs, cheese, milk, and potatoes. Beans, carrots, and rice are sometimes added, but it is not a rule.
The dish has evolved over the centuries and was initially made with llama meat, potatoes and herbs. Its roots go back to at least the 16th century.
Bolivia
Bolivian salteñas look a lot like empanadas. Remember – Rockoly team-building workshops can get your team to whip up these delicious indulgences as a part of your next team-building experience.
This national dish consists of crescent-shaped dough pockets stuffed with meat. They are named for the birthplace of the baker who created them – born in the city of Salta.
The little pies are oven-baked and filled with chicken or beef. Salteñas are a popular breakfast dish and often fill the gap midday. These unique little pastries have a slightly sweet taste, and the braided crust is colored thanks to the delicious, crushed adobo bush seeds that are brushed along the top.
Chile
Pebre
Chile is a narrow country that stretches more than 3500 miles along the west coast of South America. The emerging microbrewery industry is beginning to make its name worldwide, and they have a vibrant street culture packed with art and food. This delicious salsa is a Chilean staple. The fragrant herbs and spicy peppers are soaked in vinegar, lemon juice, and olive oil, creating the perfect complement to any savory meal.
Colombia
Colombia is most known for its incredible coffee, but they have a lot more to offer the world food stage. Calentado may sound like something exotic, but it is pretty much last night's meal reheated and enjoyed for breakfast.
It is yet another traditional food that has its roots in the days when people ate whatever scraps they could find, wasting nothing, and it evolved into a national specialty.
Calentado usually includes rice, steak, fried eggs, beans, plantains, and arepas – little pan-fried corn cakes.
Lechona
Lechona is another Columbian meal that is well-loved but may seem a little over the top for some at first sight. A whole roasted pig stuffed with potatoes, fresh herbs, onions, peas, and various spices.
The pig is roasted for hours until it is succulent and falls off the bone. It is a common dish at celebrations such as weddings because one lechon can easily feel 100 people.
Argentina
Fugazzeta
A South American food list is incomplete if it doesn't mention Argentina. Argentinian meat has become sought after worldwide, and it produces some of the best steaks money can buy.
Fugazzeta is a bit like a pizza stuffed with mozzarella cheese. It is covered in thinly sliced onions that are sautéed beforehand, making them slightly sweet and crisp.
Fugazza evolved from the Italian focaccia – a pizza base sans the tomato base, often covered with herbs, garlic, or cheese. Sometimes sautéed spinach is added to fugazzeta – and suddenly you have fugazzeta de verdure. Add some ham and you have fugazzeta con jamon.
Rogel
Rogel is one of the most decadent desserts you will ever find. Thin layers of dough, like pancakes, are piled on top of each other, and each layer is separated by a generous portion of creamy dulce de leche spread. It traditionally includes eight layers, and the top is punctuated with crispy, sweet meringue
Did you know that Rockoly team-building workshops offer a wide range of desserts?
Whether you are looking for a sweet escape or other delicious global cuisines, Rockoly will bring the joy of connecting over food. Rockoly's professional chef will guide your team through their cooking experience with video conferencing, helping everyone create exciting meals together. In addition, Rockoly's team-building workshops encourage connection, boost morale, and foster socialization.