Vegetarian cooking classes are beginning to make their mark as vegetarianism and veganism — once thought of to be mere fads — decided to stick around.
In fact, the documented origins of voluntary vegetarian eating go as far back as the early-to-mid first millennium, when fleshless food choices became popular in India and were popularized by the philosopher Pythagoras in Greece.
Other Greek philosophers — like Plato, Epicurus, and Plutarch — adopted a similar way of thinking, in the interest of respecting sentient life in all its forms.
To this day in India and other Asian countries, Buddhists, followers of Jainism, and Hindu people will not kill animals for food on ethical grounds.
And throughout the rest of the world, many individuals have adopted vegetarian or vegan diets out of personal choice too.
Results of a 2020 study published by vegconomist.com showed that a third of the world's population follows a diet "based on the reduction or elimination of meat".
And all over the world, retailers and manufacturers are standing up and taking notice of the plant-based food market.
Demand for plant-based food is growing rapidly, and it's not slowing down anytime soon. The Beyond Meat Company, for example, has seen major growth in its stock price over the last few years, and so has Impossible Foods, among others.
Restaurants and fast-food outlets that don't cater to vegans and vegetarians are being left behind and major franchises like Mcdonald's and Burger King have added a variety of meat-free products to their menus in recent years.
There is far more to plant-based food than lettuce leaves and eggplant casserole. Vegan and vegetarian cooking are culinary art forms in every sense.
In fact, they require more sensitivity and creativity than "carnivorous" cooking because, in many cases, ingredients are limited.
Vegan vs. Vegetarian
There is a major distinction between vegetarian and vegan lifestyle choices. A vegan diet excludes any animal products whatsoever.
This includes meat, dairy, seafood, and eggs. So, vegans cannot eat anything that contains cheese, cream, milk, or butter.
Vegetarians, however, don't eat meat, seafood, or poultry, but many choose to include eggs and dairy products. Pescatarians will also include fish in their diet.
Not everyone is quite so resolute in their choices, however, and there are also many who take the "flexitarian" approach. This approach may occasionally allow for meat, fish, or poultry.
The first known vegetarian society in the west was formed in England in the mid-1800s. Soon after, Rev. Sylvester Graham co-founded the American Vegetarian Society. Heard of Graham Crackers? Graham created those too.
Graham's vegetarian lifestyle choice was part of his overarching religious philosophy. As a Presbyterian minister, he preached the virtues of vegetarianism, cleanliness, abstinence, and traditional Christian values.
Veganism – at least officially – came much later. The word "vegan" was coined by a British carpenter called Donald Watson around 1944. Watson believed there needed to be a new dietary classification created because vegetarians consume eggs and dairy.
So, he coined the term "vegan," to describe those who abstained from all animal products.
Watson claimed that veganism was a healthier choice, particularly as, at the time, tuberculosis was common in a large percentage of Britain's dairy cows. In his mind, animal-based food was unhealthy and potentially dangerous.
Watson soon founded the Vegan Society. And by the time he died in 2005, there were 250,000 vegans in Britain and two million in the United States.
Famous vegans include Joaquin Phoenix, Billie Eilish, Woody Harrelson, Stevie Wonder, Lewis Hamilton, Elliot Page, Pamela Anderson, and Natalie Portman.
Choosing to stay off animal products has become a popular and widespread choice in every hemisphere of the world.
Special Dietary Requirements?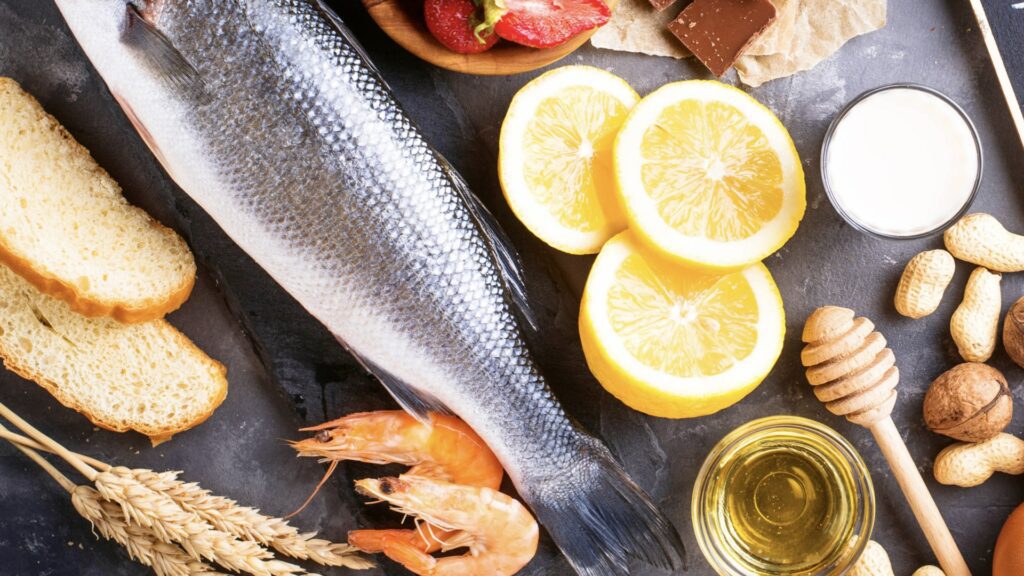 When arranging any team-building event or work-related function, it can be tricky to take everyone's dietary requirements into account. But it needn't be as hard as you may think.
Good food is the way to anyone's heart. Regardless of religion, culture, or dietary preferences, everyone has their favorite meal.
We bond over food, form friendships, catch up with family, and create lasting connections. And the act of preparing food can be a bonding experience in itself if it is done as a group activity. So, why not bring the universal love of food into your next team-building exercise?
Vegetarian cooking classes from Rockoly cater to every dietary preference and taste – from vegan to vegetarian and more, and Rockoly's trained chefs are well-versed in hosting cooks at every level – from beginner to home cooking guru.
Vegetarian cooking classes needn't just be for vegetarians either. Rockoly's chefs can mix it up, catering for vegetarians, meat eaters, pescatarians, and flexitarians alike.
Vegetarian Cooking Classes Bring Teams to Life
Team-building can be a daunting prospect for staff members. These group events often require that employees step out of their comfort zones, having to do things that are more physical than they might like, engaging in awkward role-playing exercises, creating uncomfortable theatrical productions… the list can go on and on.
The COVID-19 pandemic created greater distance between us and our coworkers. However, interactive digital communication platforms — like Zoom, Teams, Skype, etc. — have closed the gap.
We live in a world where team-building doesn't have to be reduced to a company barbecue followed by a limbo dance. (There's no need to go so low).
Virtual cooking classes can be hosted in the comfort of every employee's own home, without any of the traveling and discomfort. Online video conferencing tools cross that great divide, allowing your team to bond on a personal level, even at a distance.
Every class is fun, inclusive, and interactive. You can select your favorite flavors and completely customize your menu. All the necessary ingredients will be delivered to your staff members wherever they may be. 
The workshops are designed to connect people, even if they're across the globe. Rockoly delivers to a litany of international destinations — the UK, Canada, Australia, Sweden, Ireland, Germany, South Africa, Mexico, India, Philippines, and many other places.
International team-building events don't require that expensive plane tickets and hotel bills are bought for team members who aren't locally based anymore. Remote working is taking over the world — and remote team-building is right behind it.
Practically every industry in the world has adopted at least some remote working or hybrid working component. It's not "just another day at the office" anymore. A lot of the time, it's just another day at the (home) office.
Try Something a Little Different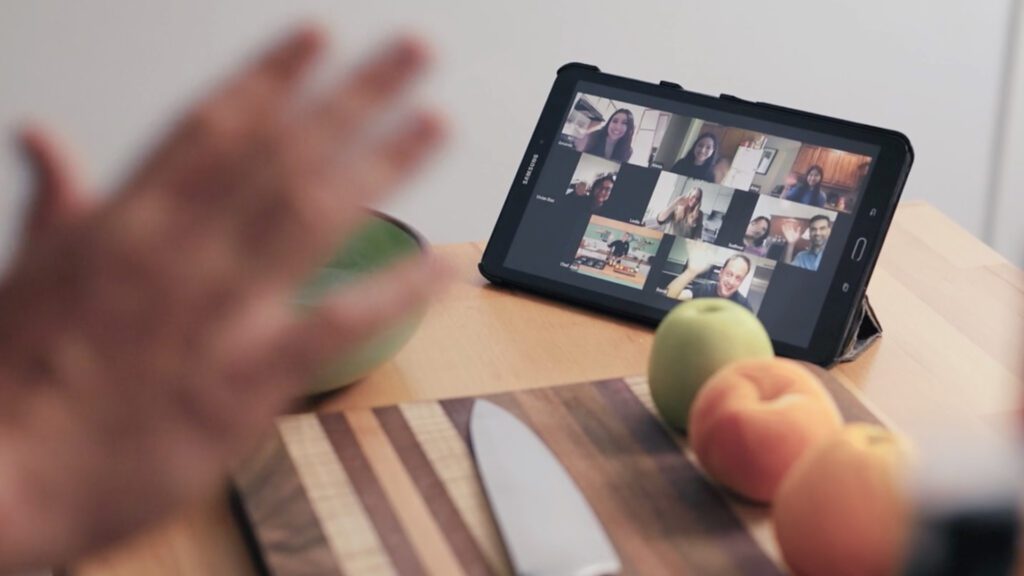 Rockoly caters to gluten-free, vegan, and vegetarian diets and can combine cooking and wine-tasting workshops to create a unique wine pairing experience.
And you can get your team in the mood with Happy Hour – a collaborative workshop that will teach your team to become experts in the art of cocktail making. For non-drinkers, mocktails are on the menu too.
If that isn't quite your cup of tea, though, you can take the reins and collaborate with the Rockoly team to custom design an event just for you. With Rockoly's chefs, you can choose from a variety of workshops, including vegetarian cooking classes, pasta making, Mexican street food, and classic Spanish paella, among others.
Rockoly's Ultimate Team-Building Workshop Vegetarian Menus
Vegetarianism doesn't have to limit anyone who loves their food. The world is embracing the movement, and there are more and more delicious options available to those who enjoy a vegetarian lifestyle.
While most of Rockoly's remote team-building workshops can be customized to accommodate vegetarians, they also offer a wide range of full vegetarian menus that vegetarians and meat lovers alike can enjoy.
Pizza Perfect
The Italians have enjoyed pizza for centuries – the first records go as far back as 997 AD – and they are the perfect option when you have a mix of vegetarians and meat lovers in your midst. This is because they are so easy to customize.
Pizza came to America after the Second World War, and since then, tourists have spent many vacations in Italy seeking the perfect slice of pie. Pizza can be the ultimate experiment.
Nowadays, you get so many unique – and even outrageous – toppings that a pizza-making team-building event can even be based on who can be the most outrageous but still end up with a surprisingly delicious concoction.
Make the perfect pizza with Rockoly. A satisfyingly crunchy crust, topped with delicious mushrooms and cheese – the ultimate vegetarian cooking solution. Complete the occasion with a wine pairing to feel like you are on vacation in Italy.
Cavatelli – Traditional Pasta and Pesto
Cavatelli has been around since the thirteenth century. The name means "little hollows," and these crescent-shaped delights are served with a thick sauce stuffed with fresh vegetables.
Cavatelli is one of the oldest pasta shapes in Italy, originating in Molise, a Southern Italian region.
Cavatelli ingredients are simple –semolina flour and salted water. It was initially a staple for peasant families as it was easy, accessible, and inexpensive. Today the delicacy is enjoyed by everyone, including nobles and aristocrats.
Another vegetarian cooking classic often accompanies pasta is pesto. Pesto is a pungent paste created from crushed garlic, fresh basil, and pine nuts. Throw in some extra virgin olive oil and delicious Parmigiano Reggiano cheese, and you have a taste sensation.
Rockoly's Cavatelli workshop will guide you and your team through creating the ultimate Italian cavatelli pasta, blending it with mouth-watering basil and walnut pesto.
Magnificent Minestrone
Minestrone is a simple but hearty soup and is a favorite winter dish around the world. When global expansion and trade brought new veggies to Italy over 2000 years ago, they embraced the latest ingredients. They used them to get even more creativity and flavor to their tables.
Minestrone leaves a lot open to creativity as there is no exact recipe. But it is a vegetarian delight, regardless, and features ripe tomatoes, beans, onions, celery, and occasionally, pasta.
Cozy up with Rockoly and create the ultimate vegetarian cooking taste sensation. Make a hearty minestrone soup with your team.
A good soup is nothing without fresh bread to dunk in it. You and your team can also create a fluffy popover to punctuate the perfect meal.
Gnocchi anyone?
Gnocchi is just another miracle of the humble spud. And potatoes are the ultimate comfort food in any form. Gnocchi is a plump little dumpling originally made from semolina dough and eggs.
When potatoes were introduced to Europe in the 16th century, they became the base, and no one has ever looked back.
Today, Gnocchi is made with mashed potatoes and flour. The bite-sized dumplings are then lightly pressed with a fork, creating grooves that allow the dumplings to hold onto any sauce you choose maximizing flavor.
Make this delicious vegetarian food with Rockoly team-building workshops. They will teach your team to make these delightful dumplings tossed in a rich Pomodoro sauce. Aromatic herbs and some garlic will make it even more irresistible.
Ricey Risotto
A slow-cooked, thick broth of wine, butter, and mature parmesan is the base of this Italian rice classic. When the rice was introduced to Sicily in the 14th century, they discovered that the climate proved perfect for growing rice.
Soon it was the most lucrative export of the northern city-states and an Italian staple.
Rockoly's online workshop menu offers a mouth-watering, traditional risotto created using fresh. Fresh garlic, sweet peas, asparagus, lemon, and more make this delightful dish irresistible. Complete this meal with a delicious Italian wine pairing experience.
Speaking of Wine…
Rockoly also offers incredible wine tasting workshops and brings expert sommeliers to you. In addition, wine pairings are available as an add-on to each menu.
Let Rockoly maximize your vegetarian food experience by taking you and your team on a virtual walk through a Tuscan Vineyard.
Lentil Buddha Bowl
The earliest evidence of lentils goes all the way back to the banks of the Euphrates River in 8000BC. They made their way to Greece 2000 years later and were very much peasant food, yet, paradoxically, there is evidence of lentils found in royal tombs in Egypt.
Lentils are the perfect vegetarian base food as they are rich in proteins. When paired with healthy brown rice, you have a complete, balanced protein source with all the necessary amino acids.
Rockoly's team-building workshop menus include a hearty and delicious lentil Buddha bowl, stuffed with superfoods and vegetables. Add creamy tahini sauce, and you have the perfectly well-rounded – not to mention delicious – lunch or dinner.
Hummus and Meze Spread
Another protein-rich vegetarian option is a delicious hummus and a meze spread.
Hummus is one of the Middle East's most well-loved exports and is made with a tahini base. Tahini is delicious in itself –a thick paste of sesame seeds that can be enjoyed on its own as a spread or dip on a fresh flatbread.
Hummus adds mashed chickpeas, lemon juice, olive oil, and fresh garlic to the tahini base, creating the ultimate dip for crudité, potato chips, and pita bread.
Create a delicious meze spread with Rockoly, pairing creamy hummus, crispy pita chips, and a fresh cabbage salad. Add some extra treats by opting for a toasted Eggplant Mutabbal and complete the occasion with a wine pairing.
Veggie Burger
Almost everyone enjoys a good burger, and there is no reason it can't feature on the ultimate vegetarian food menu. So, create a nutritious, superfood-packed plant-based patty and top it with one of nature's greatest gifts – avocado.
And if it sounds like it can't get any more delicious, you are wrong. Add some roasted sweet potato fries and a velvety Green Goddess sauce, and you have the perfect combo that will leave you feeling satisfied.
Just Desserts
Rockoly's varied and versatile menus include a range of delicious, sweet treats and desserts to end the perfect vegetarian meal.
Imagine the smell of freshly baked cinnamon buns wafting through your home. Well, you don't need to imagine it – you can make it happen.
While cinnamon buns are loved around the world, they are a traditional Swedish delight and a favorite of the Scandinavian region.
Let Rockoly teach you and your team to bake classic cinnamon buns topped with a sweet and delicious buttermilk glaze. And to add to the aromatic sensory treat, you can include an expert-led coffee tasting workshop.
Chocolate lovers can choose to indulge in the ultimate, oozing treat – Chocolate lava souffle. The decadent dessert results from a happy accident. A chef took his chocolate sponge cake from the oven too soon, leaving the center runny.
Rockoly's Chocolate Lava Soufflé is the perfect workshop for those with a sweet tooth and is served with a fresh strawberry sauce.
If you have a sweet tooth but that sounds a little bit too decadent, why not create a beautiful tart? Before 1550, tarts didn't exist. The best you could hope for what a pie.
What's the difference? In case you aren't sure, a pie encases a filling where a tart is an open face with a topping. This became possible when the shortcrust base was invented, and since then, we have been spoiled for choice with delicious variants of sweet and savory tarts.
If you want to create the perfect treat, why not make a beautiful rainbow fruit tart with Rockoly? It is Pride Month, after all. The delicious, vibrant treat is packed with fresh fruit, and a sweet tooth-kicking filling placed artfully on a homemade pastry.
Colorful fruit topped with a jelly glaze is aesthetically pleasing and delicious. Once again, it is the perfect opportunity to end off your team-building workshops with a bottle of dessert wine for the perfect treat or add a special coffee tasting.
Global flavors are always up for grabs – from fine Indian curries to traditional Thanksgiving feasts. Your menu can be as eclectic as your team members are. In fact, the food-lovers in your team may even be keen on trying a few tastes they have never experienced before.
Why Cooking?
It's hard to please everyone all the time. But everybody has to eat. Even the most stoic members of your staff can become immersed in the sensory combination of smell, taste, the tactile experiences, and simultaneously connect with their fellow team members in a casual environment.
Cooking is multi-dimensional. Not only does it awaken the senses, but it also stimulates parts of the brain that may ordinarily not be engaged in a normal day's work. Cooking requires creative thinking, problem-solving, and attention to detail.
Individuality is encouraged, and every team member adds their own personal touches to whatever dish they create. A cooking class can be competitive or casual, depending on what your team dynamic is.
Sometimes, a little competition makes it more enjoyable. Either way, every staff member will get to enjoy the fruits (or whatever else is on the menu) of their labor when it's all over.
Bring the Team Together
Inclusion is the most important component in any of Rockoly's vegetarian cooking classes. Everyone contributes equally to the final result, no matter what their rank or position in the company is. In the kitchen, everyone is equal.
And Rockoly offers a variety of alternative ingredients for anyone with dietary restrictions, so nobody is ever left out.
Menus can also be based on making healthy food fun for the team. Just because it's healthy doesn't mean it's not delicious.
With Rockoly's team-building experiences, getting started is easy. Just visit https://rockoly.com/ and click "Get Started". Then you can tell us about your team, choose the menu that suits you, and start cooking!
Let us tailor-make your event to suit your needs, taking every one of your team members' preferences into account. If you're ready to bring your team back together, get in touch today.