In an era dominated by remote work and dispersed teams, virtual events have become the linchpin of corporate engagement. These events, however, are not just confined to mundane webinars or typical team meetings. The landscape has evolved, offering interactive and immersive experiences tailored to bolster team cohesion and enliven corporate culture. Leading the charge in this innovative space is Rockoly with its diverse array of virtual events. From cooking extravaganzas to intriguing murder mysteries, Rockoly promises a blend of fun, learning, and bonding. Let's delve deeper into how Rockoly is revolutionizing the concept of virtual events for corporations.
Why Virtual Events? The Changing Landscape of Corporate Engagement
Virtual events have surfaced as a response to the changing work dynamics. Teams, now more than ever, are seeking ways to connect, collaborate, and celebrate, all while being miles apart. These events bridge the geographical gap, ensuring that camaraderie and corporate culture remain intact. They offer a platform for teams to engage beyond work, fostering connections that go beyond just professional ties.
Food, universally, is a connector. Rockoly taps into this universal truth, offering a range of culinary experiences tailored for corporate teams. Here's a taste:
Halloween Special: The spooky season is rendered delicious with Rockoly's Halloween cooking specials. Dive into the fun of crafting unique dishes while strengthening team bonds.
Hispanic Heritage Special: Celebrate diversity and inclusivity while learning about Hispanic culture. This cooking special is a nod to tradition, flavor, and teamwork.
Oktoberfest Delights: From authentic pretzels to delectable schnitzels, this cooking special encapsulates the essence of Oktoberfest, ensuring teams bond over Bavarian delights.
The beauty of Rockoly's virtual cooking classes lies in its seamless organization. Every participant receives fresh ingredients delivered to their doorstep, ensuring they're equipped and ready for the culinary journey.
Beyond the Kitchen: Wine, Whodunnits, and Whimsical Hours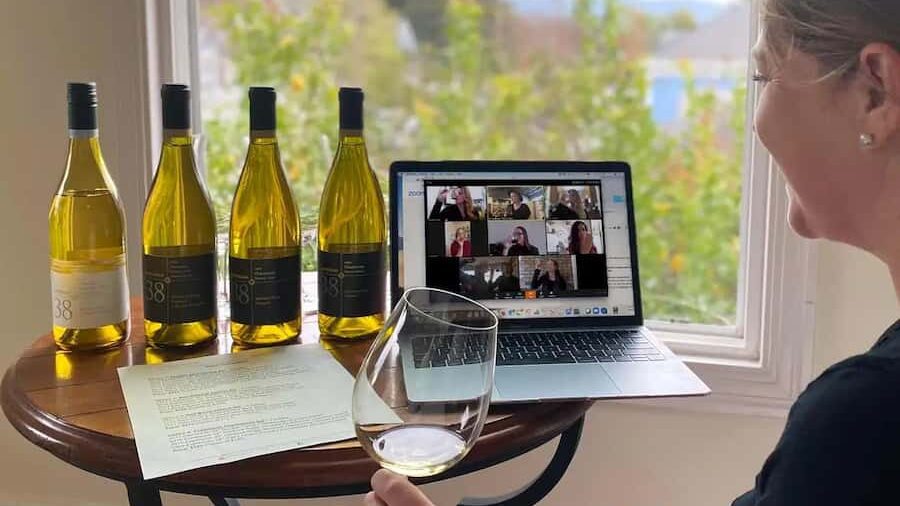 Rockoly's offerings aren't confined to the kitchen. They extend to avenues that promise engagement, intrigue, and ample laughter.
Wine Tasting: Take a virtual vineyard tour with Rockoly. Learn the intricacies of wine, its notes, its aroma, and its history. It's not just about sipping; it's about experiencing – together.
Happy Hour: A relaxed setting where teams can let their hair down, chat, play games, and simply enjoy each other's company. It's the virtual equivalent of the office water cooler.
Murder Mystery Classes: Teams turn detectives, sifting through clues and working together to solve intricate mysteries. It's engaging, it's competitive, and it's utterly fun.
The Rockoly Advantage: Immersive and All-Inclusive
The distinguishing factor of Rockoly's virtual events is their attention to detail. Every event, be it a cooking class or a murder mystery, is meticulously planned, ensuring participants are engaged from start to finish. Their events are immersive, interactive, and incredibly inclusive, catering to diverse groups within the corporate setup.
For Dessert: Rockoly – Crafting Virtual Experiences that Resonate
As corporations grapple with the challenges of remote work, virtual events emerge as the solution to maintain team spirit, celebrate achievements, and foster connections. Rockoly, with its wide array of offerings, ensures that these events are not just another tick on the corporate calendar but are experiences that resonate, engage, and uplift. Whether it's savoring the flavors of Hispanic Heritage, solving a gripping murder mystery, or simply enjoying a relaxed happy hour, Rockoly's virtual events promise memories, connections, and a reinvigorated corporate spirit. So, as companies globally recalibrate their engagement strategies, Rockoly stands as a beacon, illuminating the path to impactful and memorable virtual corporate events.