"Oh, no! Not another team-building retreat!"
Yup, if team-building isn't engaging, inclusive, and entertaining, this is the kind of response you may expect – but probably not to your face.
Your team-building retreat needn't be a chore to your staff though, even if you do it online. Engaging your team and building that all-important sense of camaraderie is a lot easier to do when the activities on offer are memorable, interactive, and inclusive. For many organizations,
Friday night drinks are a thing of the past in the wake of the pandemic and the rise of remote and hybrid working. But there is no reason it can't happen in the virtual world. 
Wired For Socialization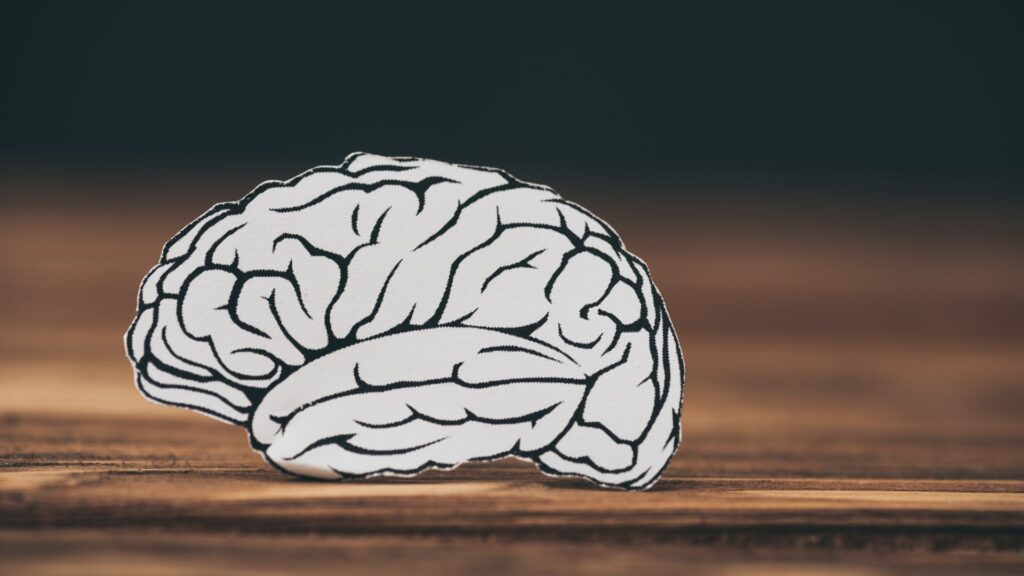 A sense of "belongingness" enhances individual mental health at work.
The need to belong – among family, friends, colleagues, a church group, or any other social dynamic, is a basic human need, according to research.
Psychologist Abraham Maslow cited the sense of belonging as a significant factor in driving motivation. In fact, he framed it as one of the crucial pillars in his famous hierarchy of needs.
So, how could you foster a sense of belongingness in a remote working world? 
Your team may not be able to bond over a meal and a couple of beers at your local steakhouse anymore. But they can still connect over a meal, even at a distance.
British Chef Heston Blumenthal once said, "To me, food is as much about the moment, the occasion, the location, and the company as it is about the taste."
A virtual team-building retreat brings all those factors together, and the location is the most comfortable, familiar place of all – home. A virtual team-building retreat is a face-to-face get-together hosted via an online platform like Zoom, Microsoft Teams, or Google Meet.
These platforms have become widely used in the virtual world for hosting meetings, workshops, webinars, and team-building events. 
Humans are agile and adaptable. We were faced with unprecedented changes during the pandemic. As social beings, we had to find ways to strengthen bonds, particularly in the workplace, where the economy was riding on making a silk purse out of a sow's ear.
The team dynamic was under threat, but our tech-savvy minds discovered that team-building could happen and even thrive in a virtual setting.
The Age Of Online Team-Building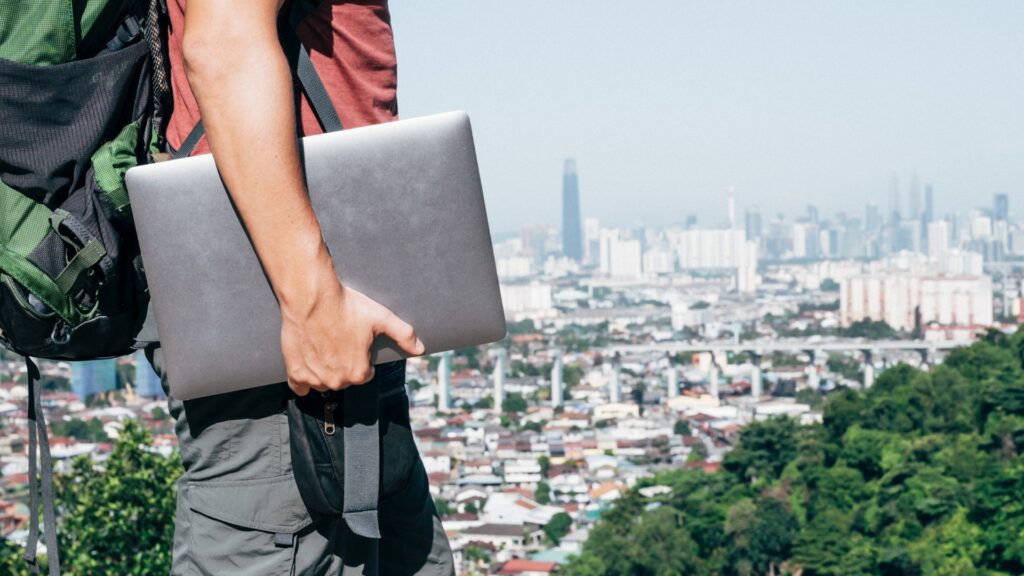 Sporadic team-building activities and virtual happy hours have their place, but they can't take the place of a team-building retreat. Enduring experiences create long-lasting benefits that flow into the dynamic long after it is over.
Traditionally, physical retreats would take place over a few days, but the virtual realm makes this challenging.
Digital burnout has limited our attention spans, and the last thing anyone wants is to compound this with a virtual retreat. Instead, the aim is to motivate and invigorate.
While in-person or physical retreats often run for a couple of days, virtual retreats are different.
Let's face it; no one wants to sit glued to their computer screen for days on end, especially with dwindling attention spans and Zoom fatigue.
Hastily put-together virtual retreats can contribute to digital burnout instead of reinvigorating your remote team.
Having said this, the virtual retreat is here to stay, and it comes with many benefits that aren't achieved in the physical realm.
Five reasons why team-building retreats should move online.
1. Diversity
The world has become smaller. We no longer need to take a long-haul flight to attend a business meeting or engage with colleagues and employees across the globe.
A virtual retreat makes it possible for employees around the world to connect, build relationships, and have fun together.
Teams can learn from each other and compare their approaches and mindsets that may differ according to culture and location.
2. Work/Life Balance
Physical retreats can be challenging for employees with family responsibilities. The school runs, bedtime rituals and family meals are an essential part of the family dynamic, and virtual retreats allow these to take priority still.
Overnight childcare is unnecessary, which can save families money, particularly if a paid child-minder is the only option.
3. Cost-effectiveness
Economically, no one has been left unscathed by the pandemic. Companies are tightening their belts and are focusing on essentials.
There isn't much budget for extravagant trips and accommodation. Virtual team-building is far more cost-effective.
Without worrying about venue hire and meals, companies can put all their effort and energy into the intended outcome.
4. Moral support when it is needed most
Remote working has left many of us feeling isolated and lonely. This can impact communication and productivity. Remote team building can remedy this and allow employees to feel connected even though they are physically apart.
In addition, if you nurture the team dynamic, there is more resilience, and teams will bounce back regardless of whether they move on-site or remain remote.
5. Learn to think out of the box
We are used to engaging in the physical world, and there are so many activities and workshops available in that space that they don't require much thought and effort when putting them together.
Brainstorming ways to connect virtually focuses people on thinking out of the box and being creative. Bouncing ideas off each other connects the team and inspires creativity.
Are you looking for some ideas? Here is some inspiration for your next online corporate event. They are fun, encourage communication and bonding, and often teach other soft skills and technical skills.
Virtual Team-building Cooking Workshop
Rockoly will facilitate a fantastic online experience for you and your team. Cooking classes and cooking contests have become popular choices, and it is understandable, seeing as though people have been bonding over food since the dawn of civilization.
Not only is a cooking workshop fun, but it also requires team members to use and develop many soft skills that benefit them in the workplace.
Planning, communication, time management, working under pressure, collaboration, and problem-solving are used in the kitchen as much as they are used in the workplace.
Virtual Wine Tasting
If cooking is not your thing, why not consider bonding over a delicious glass of wine or two? Wine lovers can take their love of the delicious beverage to the next level and become connoisseurs with an authentic online wine-tasting workshop.
Rockoly's expert sommeliers provide a relaxing, engaging virtual team event, and your team can sample some of the finest wines from Spain or Italy.
Participants don't only get to enjoy fine wine – they will learn a thing or two as well. Rockoly's sommeliers will teach your team about the wine-making process and famous wine-making regions.
In addition, a charcuterie board can be included, transforming the event into an authentic cheese and wine event.
Surprise Virtual Happy Hour
Want to be a little more adventurous? Why not surprise your team with a Virtual Happy Hour? Rockoly's incredible team of mixologists will teach your team how to create the ultimate bespoke cocktail while teaching them about the art of mixology and the origin of some of the most popular cocktails around the world.
It's a hit with any and all teams!
Movie Night
A night at the movies is something that most of us have enjoyed since childhood. Today's version may not be what we grew up with, but the virtual world has undoubtedly made it more inclusive. We can now enjoy films with friends, family, and colleagues living in the next town or another country.
Host a virtual movie night for your next team-building event. The team can pick a film and watch it together or before the time and then come together to chat about it and share their thoughts. Or make it even more interactive.
For example, create parody reviews, play charades acting out certain scenes or create a quiz to see who noticed the most obscure details.
Tiny Campfire
Everyone has a memory or two of time spent around the campfire. S'mores, ghosts, and songs set the scene for excellent bonding and connection. There is no reason why you can't recreate the experience in a remote setting – even if it is a bit tongue-in-cheek.
Set a tea candle, grab the marshmallows and settle in with your team to remotely share stories, tell jokes, and maybe even burst into song a couple of times.
Guess the Emoji Board
The once informal emoticons used to express thoughts and feelings to buddies in a group chat have evolved into a perfectly good communication tool. And we all have our favorite.
For this activity, team members screenshot an image of their most-used emojis, and they sent it to the organizer who places them on a Google doc (or the like).
The team receives a copy of the doc and must figure out to whom each emoji list belongs.
Inside jokes and light-hearted eye-rolling will abound, especially when people realize how predictable they can be. Someone always answers everything with an "I dunno" shrug or ends every request by blowing a kiss.
There can be a prize for the most correct guesses and a bonus for anyone who puts them in the correct order.
Exciting Sponge (or Brick, Toilet Roll …You Name It)
This is a great improv storytelling activity that gets people thinking on their feet. A random object is selected (it can be a sponge, a brick,  or anything you like) and acts as a story prompt.
Exaggeration is key. Make sure your object is the most incredible thing known to man.
Virtual Pub Crawl
A good pub crawl will always foster relationship building, boost morale and offer people an opportunity to let their hair down. However, just because we can't pop down to the local watering hole as a team doesn't mean those days are gone.
Thanks to modern technology and the human need to connect, the team-building organizer can find some unique and exciting websites even when circumstances make it challenging. The team can visit the websites in a virtual meeting and natter over a drink.
Fuller's Virtual Pub offers authentic pub quizzes, and participants can get the full English pub experience in the comfort of their own homes.
App-Based Word Games
Many of us discovered the joy of addictive app-based word games during the lockdowns of 2020 and 2021, and there are so many out there that can be turned into a virtual team event. People can be surprisingly competitive, and it is fun to see it come out where you least expect it to. It also keeps the brain alive,
Scrabble GO,  Words with Friends, and  Scattergories are great, much-loved games that have been moved to the digital world. Schedule some time to play via a video conference, and the team can keep the competition going, keeping leaderboards to ensure the competitive spirit keeps everyone on their toes.
Song Pop
Most people love music in one form, or another, and Song Pop is an awesome head-to-head game that will keep the playing field level regardless of each team member's favorite genre.
Teams can test their music knowledge, improve their mental song bank, and be curiously competitive as they race against the clock to guess a song in the shortest time possible.
Each participant selects a genre and then sends a challenge. So, if punk rock is their thing and you crash and burn, at least you can retaliate with country or classical.
Keep top scores on a leaderboard and see who has the most impressive total each week!
Kahoot!
Many teachers were very grateful for Kahoot! When they had to come up with fun, interactive ways to test their students during remote learning. Kahoot is a super cool learning tool that assesses knowledge in the most fun way imaginable.
Teams or team-building organizers can create their own quizzes, polls, and games. It is a light-hearted way to quiz the team on company culture, personal traits, or anything you feel like.
Learn the NATO Phonetic Alphabet
The NATO alphabet is a fun and unusual way of creating some word games and memory challenges. Give the team the list of words representing the alphabet and see who can recite it accurately at the best time. If someone repeats a word or gets completely confused, the next person takes over.
Make it more of a challenge and let them work backward or spell out phrases. Maybe even create a mystery message to crack.
Here are the NATO phonetic alphabet code words.
Alfa, Bravo, Charlie, Delta, Echo, Foxtrot, Golf, Hotel, India, Juliet, Kilo, Lima, Mike, November, Oscar, Papa, Quebec, Romeo, Sierra, Tango, Uniform, Victor, Whiskey, X-ray, Yankee, Zulu.
True Lies
Forget Arnold and Jamie-Lee – this one is all about breaking the ice, getting to know each other, and having a few laughs.
It's an interesting take on 'two truths and a lie, and each team member provides three statements about themselves. Two must be truthful, and one plausible but false.
The team then votes on what they think is a lie, and the results get shared. It's a great way to identify how well your group knows each other and gives them an excellent opportunity to learn more about their teammates too.
Online Card Games
Did you know that the first documented card game was in the 1300s?
So many different games and activities have come out of a simple 52-card deck – apps and online games have brought the age-old tradition to the virtual realm. A good, old-fashioned (albeit remote) cards night is a fantastic virtual team-building event.
Plenty of online options make it possible for your team to connect with each other regardless of their physical distance. There are also a variety of other traditional games like checkers, backgammon, and chess out there for your team to enjoy.
For The Love Of Food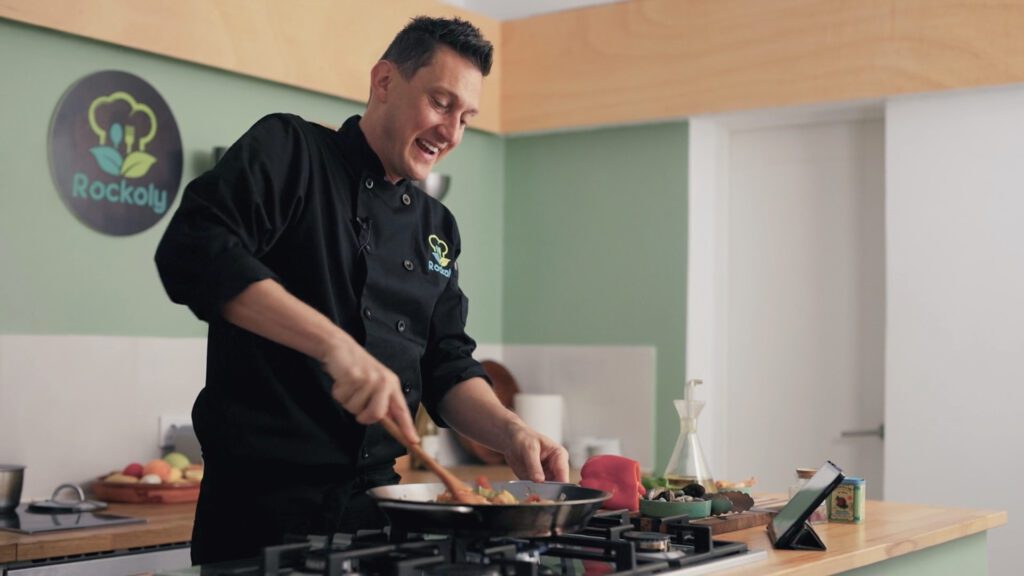 Rockoly has introduced a whole new take on grabbing a bite after work, bringing teams together to bond over a love of food through virtual team-building retreats and tasting experiences that foster a sense of belongingness and inclusion.
Rockoly's virtual team-building retreats bring your team together through the spirit of collaboration, with interactive cooking classes that cater to every palate, culture, and personality.
Team-building with food is a positive, tasty way to bring your employees together, boost morale, and increase motivation levels. It takes the stress out of interacting by putting the usual office dynamics aside and nourishing your employees.
At the same time, they bond over the love of food and the interactive process of preparing it, driven by an expert chef. 
An Oxford University survey conducted in the UK found that people who eat together socially are more likely to feel good about themselves and have a more comprehensive social network capable of providing social and emotional support.
To quote the survey results:
"76% of those questioned said that they thought sharing a meal was an excellent way to bring people closer together…
A third of weekday evening meals are eaten in isolation, and the average adult eats 10 meals out of 21 alone every week. Busy lives and hectic work schedules are the leading causes of this solitary dining trend."
Overworking can be a significant contributor to mental health problems. But even over workers can take a break to catch up with their colleagues and have some fun by participating in a virtual team-building retreat.
"No matter who you are or where you live, eating together is a practice that is universal. Surveys show that eating together has multiple benefits, both for the individual and society as a whole.
Eating together makes us feel happier and generally more satisfied with life. It fosters trust, makes us more engaged with our community, and reminds us that we have a support system.
"Sitting down to share an evening meal bonds us with those around us. We laugh, reminisce, and create a relaxed atmosphere.
It is the act of eating together that creates the bond, not the bond that encourages us to eat together. Eating together evolved from a need for social boning, when man was still evolving into the social creatures that we have become."
Rockoly will bring your team together with a fun and interactive cooking class. Tell us about your team, select your menu, and let's get started! Your team-building event is fully customizable and we will deliver all the necessary ingredients.
Through video conferencing, a professional chef will guide your online team-building workshop, helping everyone create exciting meals together.
Rockoly events boost morale, build up teams, and create a space for socialization. We even add fun group games and entertainment for your team during the workshop!
Get in touch today if you're ready to bring your team back together. Your team members don't need to leave the comfort of their home, no matter where they are in the world. Select from Rockoly's exciting workshop menus, or create your own.