Looking for a virtual team building retreat that won't elicit groans from your staff? Engaging, inclusive, and entertaining activities are the key to building camaraderie and avoiding lackluster results. Even in the era of remote and hybrid working, you can create memorable and interactive experiences that foster a sense of togetherness. After all, while Friday night drinks may be a thing of the past, there's no reason you can't bring the fun and camaraderie of socializing into the virtual world.
Virtual Team-Building Retreat Wired For Socialization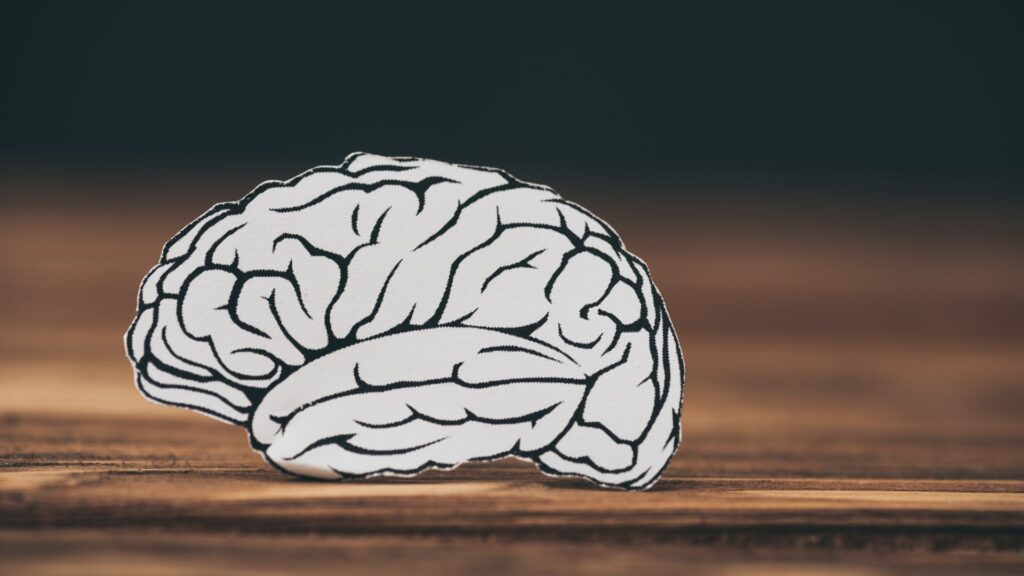 A sense of "belongingness" enhances individual mental health at work.
The need to belong – among family, friends, colleagues, a church group, or any other social dynamic, is a basic human need, according to research.
Psychologist Abraham Maslow cited the sense of belonging as a significant factor in driving motivation. In fact, he framed it as one of the crucial pillars in his famous hierarchy of needs.
So, how could you foster a sense of belongingness in a remote working world?
Your team may not be able to bond over a meal and a couple of beers at your local steakhouse anymore. But they can still connect over a meal, even at a distance.
British Chef Heston Blumenthal once said, "To me, food is as much about the moment, the occasion, the location, and the company as it is about the taste."
A virtual team-building retreat brings all those factors together, and the location is the most comfortable, familiar place of all – home. A virtual team-building retreat is a face-to-face get-together hosted via an online platform like Zoom, Microsoft Teams, or Google Meet.
These platforms have become widely used in the virtual world for hosting meetings, workshops, webinars, and team-building events.
Humans are agile and adaptable. We were faced with unprecedented changes during the pandemic. As social beings, we had to find ways to strengthen bonds, particularly in the workplace, where the economy was riding on making a silk purse out of a sow's ear.
The team dynamic was under threat, but our tech-savvy minds discovered that team-building could happen and even thrive in a virtual setting.
The Age Of Online Team-Building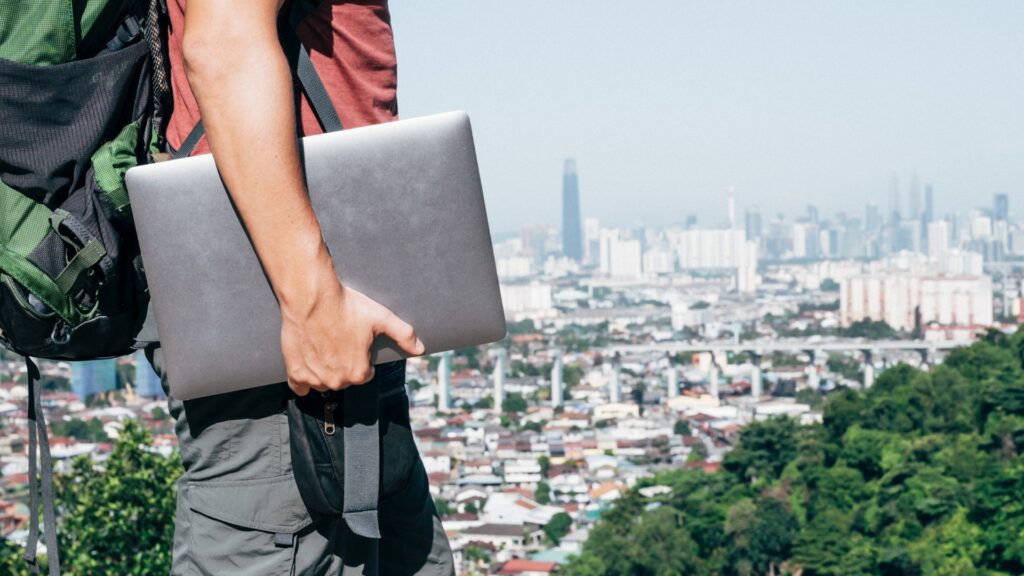 While in-person retreats traditionally ran over a few days, virtual retreats require a different approach to avoid Zoom fatigue and digital burnout. Rather than simply replicating physical retreats in a digital space, the key is to create motivating and invigorating experiences that bring remote teams closer together. The benefits of virtual retreats include improved flexibility, inclusivity, cost-effectiveness, and the ability to customize experiences to meet the unique needs of your team. Discover the top five reasons why you should consider planning a virtual team building retreat today.
1. Diversity
The world has become smaller. We no longer need to take a long-haul flight to attend a business meeting or engage with colleagues and employees across the globe.
A virtual retreat makes it possible for employees around the world to connect, build relationships, and have fun together.
Teams can learn from each other and compare their approaches and mindsets that may differ according to culture and location.
2. Work/Life Balance
Physical retreats can be challenging for employees with family responsibilities. The school runs, bedtime rituals and family meals are an essential part of the family dynamic, and virtual retreats allow these to take priority still.
Overnight childcare is unnecessary, which can save families money, particularly if a paid child-minder is the only option.
3. Cost-effectiveness
Economically, no one has been left unscathed by the pandemic. Companies are tightening their belts and are focusing on essentials.
There isn't much budget for extravagant trips and accommodation. Virtual team-building is far more cost-effective.
Without worrying about venue hire and meals, companies can put all their effort and energy into the intended outcome.
4. Moral support when it is needed most
Remote working has left many of us feeling isolated and lonely. This can impact communication and productivity. Remote team building can remedy this and allow employees to feel connected even though they are physically apart.
In addition, if you nurture the team dynamic, there is more resilience, and teams will bounce back regardless of whether they move on-site or remain remote.
5. Learn to think out of the box
We are used to engaging in the physical world, and there are so many activities and workshops available in that space that they don't require much thought and effort when putting them together.
Brainstorming ways to connect virtually focuses people on thinking out of the box and being creative. Bouncing ideas off each other connects the team and inspires creativity.
Are you looking for some ideas? Here is some inspiration for your next online corporate event. They are fun, encourage communication and bonding, and often teach other soft skills and technical skills.
 Virtual Team Building Retreats Ideas
If you're looking for unique and engaging virtual team building activities to bring your remote team together, Rockoly is here to help. With a wide range of virtual activities to choose from, you can find the perfect way to build camaraderie among your team.
One popular option is cooking workshops, which are not only fun but also require team members to use and develop many soft skills that benefit them in the workplace. These include planning, communication, time management, working under pressure, collaboration, and problem-solving. Rockoly's cooking workshops offer a variety of themes and cuisines, including Italian, Mexican, and Thai.
For wine lovers, a virtual wine tasting and retreat can be a fantastic bonding experience. Rockoly's expert sommeliers will provide a relaxing and engaging virtual event, and your team can sample some of the finest wines from Spain or Italy. Participants will also learn about the wine-making process and famous wine-making regions, and can even enjoy a charcuterie board for an authentic cheese and wine experience.
If you're looking for a more relaxed and fun activity, consider a virtual happy hour with Rockoly's incredible team of mixologists. They can teach your team how to create bespoke cocktails while sharing the art of mixology and the origin of popular cocktails around the world.
Movie nights are also a popular virtual team building activity that your team is sure to enjoy. You can pick a film and watch it together or before the event, and then come together to chat about it and share your thoughts. You can even make it more interactive by creating parody reviews, playing charades, or creating a quiz to see who noticed the most obscure details.
For a cozy and nostalgic experience, consider a virtual tiny campfire. You can set a tea candle, grab some marshmallows, and settle in with your team to share stories, tell jokes, and maybe even burst into song a couple of times.
Other fun virtual team building activities include guess the emoji board, exciting sponge (or brick, toilet roll… you name it), virtual pub crawl, app-based word games, song pop, Kahoot!, learn the NATO Phonetic Alphabet, true lies, and online card games. All of these activities offer a fun and engaging way to build stronger connections among your team members.
Overall, hosting a virtual team building retreat with Rockoly can be an excellent investment in your company's culture and can help to foster a stronger sense of teamwork and collaboration, even in a remote working environment. Check out Rockoly's website for more details and start planning your virtual team building retreat today!
Culinary Virtual Team Building Retreat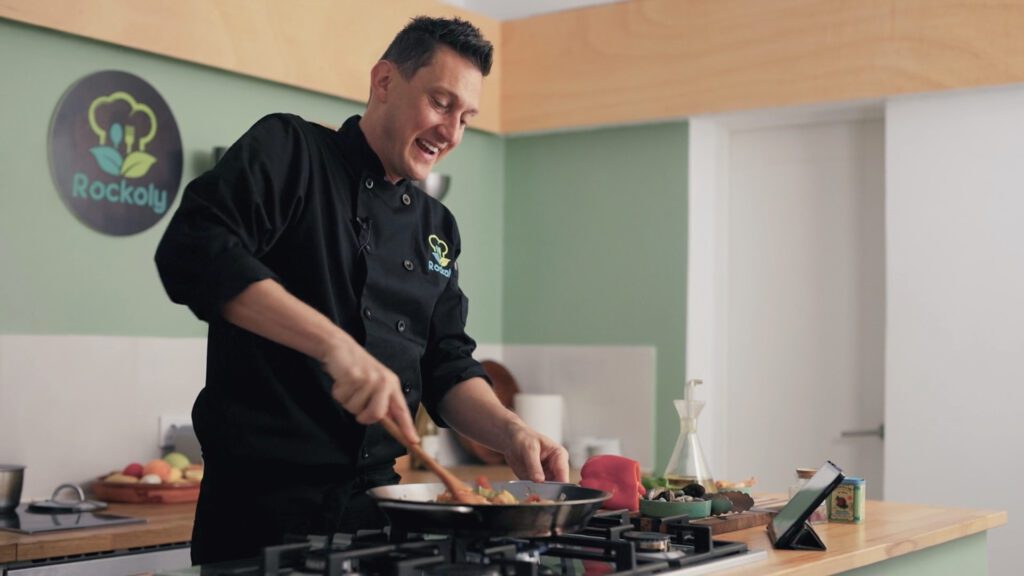 Hosting a virtual team building retreat is a fantastic way for companies to bring their remote teams together and build stronger connections. With the rise of remote and hybrid working, traditional in-person retreats may not be feasible, but a well-planned virtual retreat can offer even more benefits.
Virtual team building retreats provide a great opportunity to break down barriers and improve communication among team members who may be working in different locations or time zones. They offer flexibility, allowing employees to participate from the comfort of their own homes, which can also save companies money on travel expenses.
Virtual retreats can be customized to meet the specific needs of your team, whether it's focused on problem-solving, brainstorming, or simply having fun and building stronger relationships. They can also include a variety of engaging activities, such as virtual games, group challenges, and team-building exercises, all of which can help to increase morale and create a sense of camaraderie.
Overall, hosting a virtual team building retreat is an excellent investment in your company's culture and can help to foster a stronger sense of teamwork and collaboration, even in a remote working environment.
An Oxford University survey conducted in the UK found that people who eat together socially are more likely to feel good about themselves and have a more comprehensive social network capable of providing social and emotional support.
To quote the survey results:
"76% of those questioned said that they thought sharing a meal was an excellent way to bring people closer together…
A third of weekday evening meals are eaten in isolation, and the average adult eats 10 meals out of 21 alone every week. Busy lives and hectic work schedules are the leading causes of this solitary dining trend."
Overworking can be a significant contributor to mental health problems. But even over workers can take a break to catch up with their colleagues and have some fun by participating in a virtual team-building retreat.
"No matter who you are or where you live, eating together is a practice that is universal. Surveys show that eating together has multiple benefits, both for the individual and society as a whole.
Eating together makes us feel happier and generally more satisfied with life. It fosters trust, makes us more engaged with our community, and reminds us that we have a support system.
"Sitting down to share an evening meal bonds us with those around us. We laugh, reminisce, and create a relaxed atmosphere.
It is the act of eating together that creates the bond, not the bond that encourages us to eat together. Eating together evolved from a need for social boning, when man was still evolving into the social creatures that we have become."
Rockoly will bring your team together with a fun and interactive cooking class. Tell us about your team, select your menu, and let's get started! Your team-building event is fully customizable and we will deliver all the necessary ingredients.
Through video conferencing, a professional chef will guide your online team-building workshop, helping everyone create exciting meals together.
Rockoly events boost morale, build up teams, and create a space for socialization. We even add fun group games and entertainment for your team during the workshop!
Get in touch today if you're ready to bring your team back together. Your team members don't need to leave the comfort of their home, no matter where they are in the world. Select from Rockoly's exciting workshop menus, or create your own.